DIY Train Engineer Costume
| Updated:
Things have been pretty crazy on the financial front recently, so I didn't want to spend a lot on my son's Halloween costume. Fortunately he had his heart set on a very easy idea, and I had amazing luck searching out all the components of his costume. Behold our cute DIY Train Engineer Costume: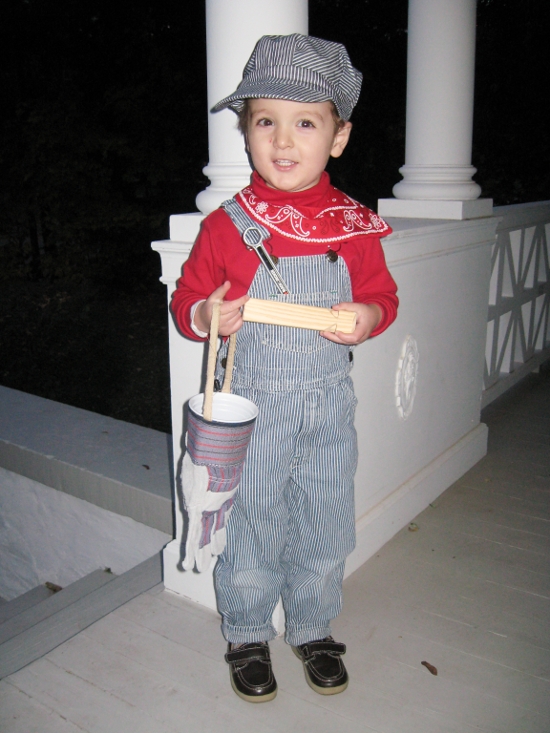 We went to a thrift shop in search of a pair of overalls. I was just about to give up when I spotted the perfect pair in just the right size–Osh Kosh striped overalls for just $2 after a surprise 50% off! I found a conductor's hat at the thrift shop as well, but it was stained and a little gross looking, so I opted to look elsewhere. We found just what we needed at Toys R Us. Another surprise 50% off discount meant we got a kit containing a conductor's hat, a wooden train whistle and a cute bandana (lined, and with velcro closure) for just $3.99!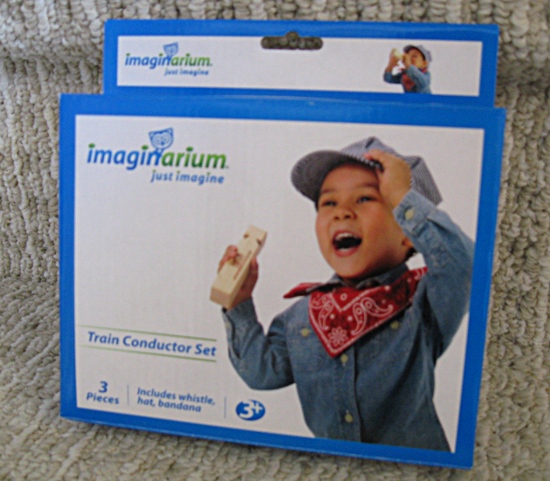 I bought a pair of work gloves at Lowe's for about $2 to finish accessorizing the look. Since the gloves were much too huge for Mr. Boy to wear, we stuck one in a back pocket and transformed the other into a small candy basket. I inserted and glue-gunned a plastic cup into the glove, and then glue-gunned a piece of string as a handle. It worked great!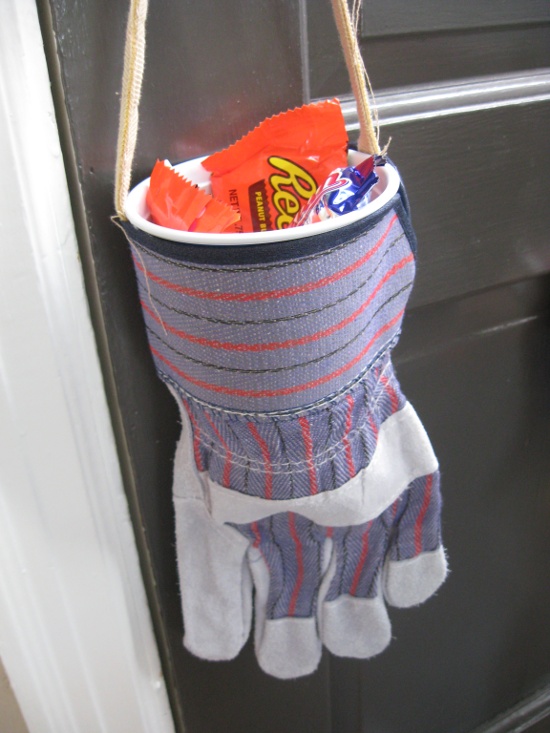 I dressed Mr. Boy in a turtleneck he already owned, and he put some toy tools in his pockets. Total project cost: $8.00! The best thing about this costume is that he can wear it again and again to play–like most boys he loves trains!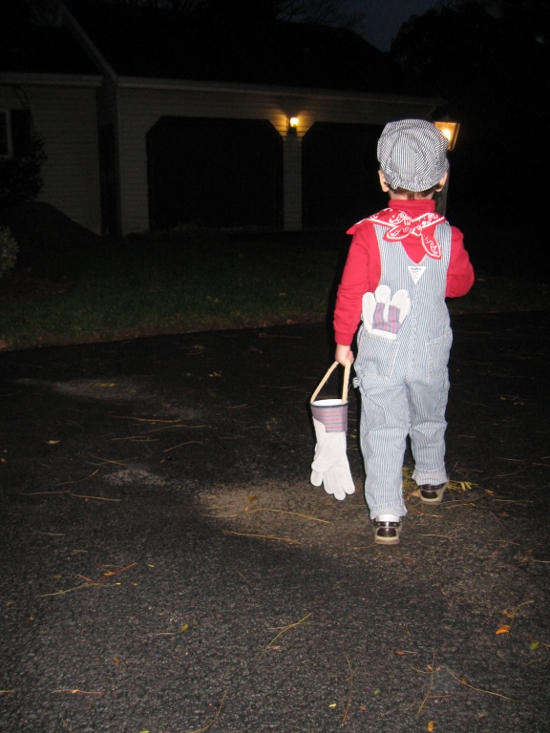 I may have it even easier next year–Mr. Boy wants to be a ghost.
Visit my Kids Costumes page for more fun costume ideas!
DISCLOSURE: This website is monetized with affiliate links. I earn a small percentage of the sales price when visitors make purchases through affiliate links. Thank you for your support!
Share this post