About Jen Spends
Jen Spends is a frugal lifestyle blog providing money-saving strategies, reviews of excellent products that are worth your money, and miscellaneous tips to help you enjoy your life with less income.
After the birth of my first son in 2008, I took a huge leap of faith by leaving a lucrative career behind to be a full-time mommy. I was earning more than half of our household income at the time. Although it was a drastic lifestyle change, I soon realized that a combination of careful planning, sensible spending and choosing quality products that last would help us make the most of our smaller income. I'm here to share how I do it, so you can worry less and enjoy more!
Meet Jen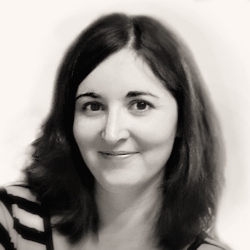 Before becoming a full-time mom and blogger, I earned a B.S. degree in architecture and worked as a Computer-Aided Designer in the hospitality industry for over four years. My education and professional experience taught me the importance of quality, attention to detail and creativity.
Quitting the corporate rat race didn't mean leaving the work I love behind. Over the past several years I have freelanced as a graphic designer for PGA golf tournaments, taught AutoCad on the college level, rated and improved search results for a major search engine, and I write freelance articles in my areas of expertise that appear across the web. Sometimes, though, I like to be "just" a mom.
My passions include travel, good food, design of all kinds, and learning new things. I appreciate the finer things, even if I can't afford them. I enjoy blogging because it provides a much-needed creative outlet, an opportunity to explore my varied interests, and the chance to meet and interact with all kinds of interesting people.
Feel free to email me any time with your questions, comments or suggestions at jen@jenspends.com
Jen's Family
I met my husband online in 1999 when we were both freshmen in college and he was living in England. Countless emails later, we finally met in person in 2001. In 2005 he immigrated to the United States, and we were married shortly after. He has adapted very well to life in the United States and especially loves good pizza, hot dogs, and college sports. Although he works hard all day as the main breadwinner, he is still wonderfully helpful with household chores and a very involved dad. He is very supportive of my creative whims and picks up my slack when I am knee-deep in a project. I wouldn't be able to do it without him!
"Mr. Boy" arrived in July 2008 via caesarean section because he was footling breech. To this day he has very specific and often unique ideas about how he wants to do things. Mr. Boy's online nickname came about because he is all boy (I had not learned his gender in advance and had rather convinced myself I was having a girl), and a little bit of old man all rolled into one. His expressions and mannerisms often exceed his years, to humorous effect. Mr. Boy loves learning new things, arts and crafts, pretend play, dinosaurs, musical instruments (especially bagpipes and drums) and all kinds of sports. It is truly a privilege being able to watch him learn and grow each day!
"Baby Brother" was born in May 2013 after a difficult, high-risk pregnancy. He's a very big, very strong, and very determined little boy! Baby Brother is very easy-going and always has a warm smile for everyone he meets–unlike everyone else in his family, he seems to be quite the extrovert. He especially loves his big brother and our Schnoodle dog, Ringo.