In 2008, my husband earned a total of $40,437.63. We had a mortgage, student loans, and a car payment. Even so, I knew that if we lived a simpler lifestyle, if we could spend less, I could follow my heart and be a stay-at-home mom.
Over the past seven years our income has increased a bit, but our lifestyle has remained largely the same. We've learned how to do even more than we ever imagined with less money.
Frugal living and money smarts enabled us to pay off those student loans and that car early, something we never thought to do when we had a double income and no kids. A nagging fear of failing at our new lifestyle became confidence as we learned more about personal finance.
Now we are a family of four living on $3,600 per month after taxes, insurance and 401k. And we don't spend it all.
We live simply because the less money we need, the less money we will need, whether during a job loss, or during retirement.
I can't regale you with a compelling story about how I paid off tens of thousands of dollars of debt in record time.
I can't amaze you with extreme couponing skills that let me pay a few bucks for a huge stockpile of groceries.
I can't impress you with how I make everything we need from scratch while masterfully raising two young children.
I won't tell you that I'm an expert, because there is always more to learn.
We are ordinary people on an ordinary income doing more than usual with the resources we have. I think you can, too.
Jen Spends Less is where I share how my family and I really, truly live on a modest income. I'll tell you how we save money and what we choose to spend money on. And I'll let you know what I've learned along the way.
I think it's tragic when money prevents people from living the life they really want. I'm here to help and inspire you to find your freedom through frugal living. Let's learn together.

Meet Jen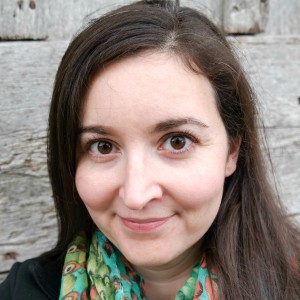 Before I became a full-time mom and blogger, I earned a B.S. degree in architecture and worked as a Computer-Aided Designer in the hospitality industry. As the oldest of five children in a single-income household, I learned resourcefulness from a young age, but my education and professional experience reinforced the importance of quality, attention to detail and creativity.
Quitting the corporate rat race didn't mean leaving the work I love behind, however. Over the past several years I've found ways to keep active professionally as a freelance graphic designer for PGA golf tournaments, a college professor teaching AutoCad to engineering students, a search engine evaluator for a major search engine, and a freelance writer of how-to articles that appear on various sites across the web.
Sometimes, though, I like to be "just" a mom.
I have no special talent. I am only passionately curious. -Albert Einstein
I am interested in too many things to count, and I especially love travel, good food (particularly when someone else does the cooking), and design of all kinds. I appreciate the finer things, even if I can't afford them.
Random facts: Bananas gross me out, but I'll eat them baked in bread or muffins. I also hate nutmeg, and capers. I don't think I'll ever be too old to enjoy video games. I can't shake my fondness for the passive voice, or the Oxford comma. I like repairing electronics. I've read the entire Hitchhiker's Guide to the Galaxy series seven times. I have a photographic memory. I want to write a really good book someday. I, and my eldest son, are members of Mensa. I'm probably a geek and/or a nerd, except that I don't like Dr. Who.
Feel free to email me any time with questions, comments or pitches at jen@jenspends.com
Meet Jen's Family
My Husband and I found each other online in 1999 (via my very first website) when we were both freshmen in college and he was living in England. Countless emails later, we finally met in person in 2001. In 2005 he immigrated to the United States, and we were married shortly after. Apart from his distinctive accent, you wouldn't know he hasn't lived here forever; he loves American food, college sports, and knows his way around better than I do. Although my husband works hard all day as the main breadwinner, he is also immensely helpful with household chores and a very involved dad. I wouldn't be able to do it without him!
Mr. Boy arrived in July 2008 via caesarean section because he was footling breech. To this day he has very specific and often unique ideas about how he wants to do things. Mr. Boy's online nickname came about because he is all boy (I had not learned his gender in advance and had rather convinced myself I was having a girl), and a little bit of old man all rolled into one. His precociousness is often humorous and always fascinating. Mr. Boy loves learning new things, lecturing people on the new things he's learned, doing arts and crafts, pretend play, dinosaurs, musical instruments (especially bagpipes) and all kinds of sports (he's a huge SU basketball fan). He is particularly passionate about road construction and aspires to be a "workman" someday.
Baby Brother was born in May 2013 after a difficult, high-risk pregnancy. He's a very big, very strong, and very determined little boy! Baby Brother is very easy-going as long as his needs are met, and always has a warm smile for everyone he meets–unlike everyone else in his family, he seems to be quite the extrovert. He especially loves his big brother and our Schnoodle dog, Ringo.