Finding British style baked beans in America
| Updated:
That I am about to present an entire post about baked beans is probably indication that I don't get out enough. Or maybe it just means I enjoy the simple things in life. In any case, I am excited about baked beans.
Beans are a staple in my husband's home country of England, so much so that The Who saw fit to include a song about them on one of their albums (hey, maybe I'm not so crazy after all). They are served with breakfast, lunch or dinner, and the label of the most popular brand, Heinz, has become iconic.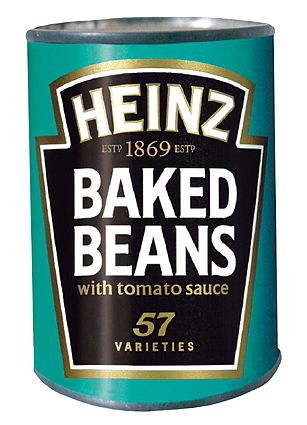 Although they're called baked beans, they're not the sweet, thickly sauced kind that most Americans are familiar with. Instead they are rather plain with just a light tomato sauce. My husband likes the American version just fine, but over the years he has pined for the British variety. I lived in England myself for nine months and grew to appreciate how well they accompany a full English breakfast or sausages and chips (french fries) for dinner. Sometimes it's nice having something that isn't so sweet.
So, we have been on something of a quest to find British baked beans here in America. I was absolutely thrilled to discover that my nearest Wegmans had an amazing international food aisle with an array of imported British treats, including the sacred beans. I filled a box full of goodies as a Christmas present for my husband. However, the over $1.00 price tag and the distance to Wegmans meant that Heinz baked beans haven't appeared in our cupboard since.
My local Price Chopper does carry Heinz Baked Beans, but they are an American version and not at all what you get in Britain. However, on my last grocery trip I noticed something I had overlooked before: Price Chopper brand Pork and Beans in Tomato Sauce.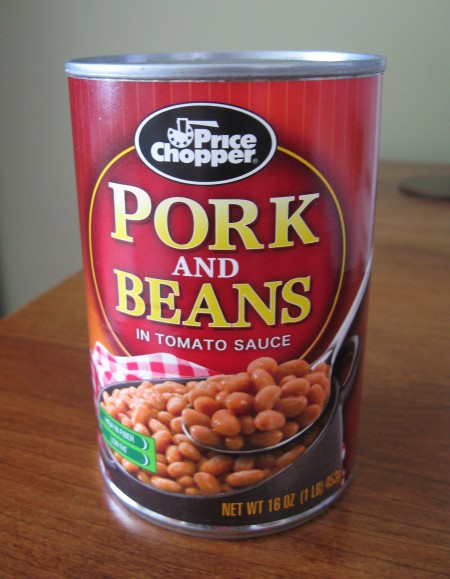 The tomato sauce is the key difference between American and British baked beans, so I knew that they had to be close, and they were! This morning for breakfast Mr. Boy and I enjoyed a traditional English treat of "Beans on Toast". I toasted up some bread, spread beans over each slice, topped with some cheddar cheese, and then broiled on low until the cheese was melted. The baked beans were a very close approximation to the British variety.
The point of all this is, if you are a British ex-pat or just an anglophile like myself, Price Chopper makes a darn good version of British-style baked beans and they cost just 59 cents per can. Now if we could only find "proper English sausages" this side of the pond!
DISCLOSURE (what's this?): This is an unsponsored product review that was not influenced by any of the companies mentioned in this post.
DISCLOSURE: This website is monetized with affiliate links. I earn a small percentage of the sales price when visitors make purchases through affiliate links. Thank you for your support!
Share this post