Amazon Warehouse Deals: My latest source for bargains
| Updated:
Amazon.com has a rather generous return policy, but did you ever wonder what becomes of the returned products? Me either. It wasn't until I was shopping on the Amazon website recently that I came across their Warehouse Deals section and quickly became hooked!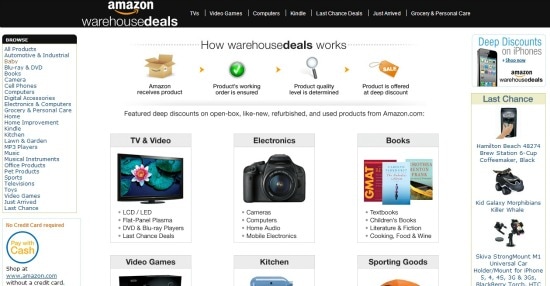 Amazon Warehouse Deals are items that have been returned, have damaged packaging, or otherwise do not fit Amazon's criteria to sell as brand new under their regular listings. The condition of each item is described on the website so you can decide whether you're comfortable making the purchase.
An item I was looking for recently (a model of a hot air balloon for the nursery I'm designing) is regularly priced around $20, but I noticed there was an option that cost about $7 under "More Buying Choices". I'm generally not a fan of purchasing through third-party vendors via Amazon unless Amazon fulfills and ships the order, but in this case I noticed that the cheaper option shipped from the Amazon Warehouse. It was listed in "Like New" condition, but was an open box item. I could deal with that.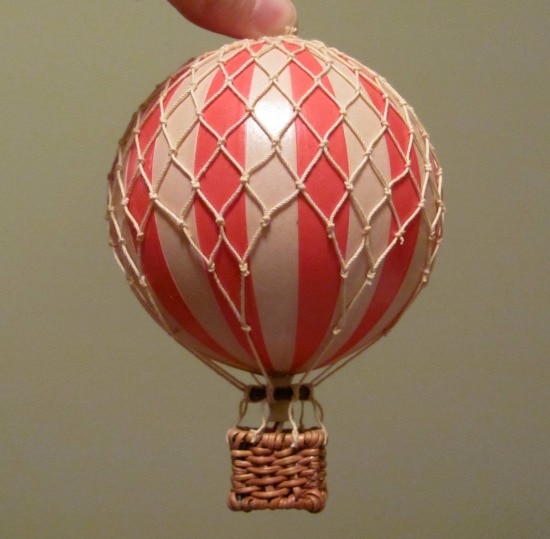 I quickly snapped up the deal, and it arrived completely undamaged but in a different box than it would normally be packaged in. I saved 65 percent! I also realized that, although I like it, I would never pay full price because of its diminutive size–I'm hoping another one winds up in the Amazon warehouse, because I really want another in a different color.
Ink for my printer usually sets me back $70 each time I need to buy it. Ugh. When I ran out recently (always when the best printable coupons are online, it seems), I headed to the Amazon Warehouse Deals page to see if they happened to have the kind I needed. I didn't have any luck finding a black cartridge, but they had the XL tri-color cartridge I needed for just $16.53 (less than half price)! I decided to grab the color cartridge and pay full price for a black cartridge, which saved me around 24 percent total for both cartridges. The color cartridge arrived in a beat up box, but it is genuine from the manufacturer and had never been opened.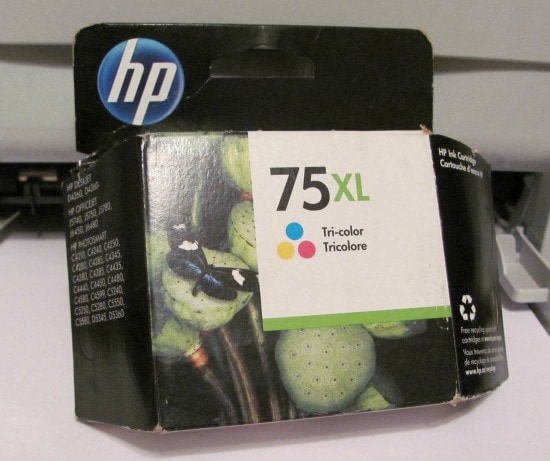 I also found a bargain on photo paper that I need for a project–60 heavyweight 4×6 sheets for just $5.77!
Like other items purchased from Amazon, most Warehouse Deals can qualify for free Super Saver shipping, or Prime shipping if you're a member. I was also pleasantly surprised to learn that Warehouse Deals are not "final sale", and you can return your purchase if it doesn't work out for some reason (Amazon will even pay for shipping if it turns out to be a mistake on their end).
I am definitely not picky about packaging for items I'm going to use myself, so I will continue to check Amazon Warehouse Deals first when I need something. It's kind of like a treasure hunt, and I've found some incredible deals on very good name brand products as I've been browsing through.
DISCLOSURE: This website is monetized with affiliate links. I earn a small percentage of the sales price when visitors make purchases through affiliate links. Thank you for your support!
Share this post