All he wants for Christmas
| Updated:
As of this writing, there are 47 days until Christmas. That's how long I have to convince Mr. Boy that Santa will not be bringing him a bike "for Christmas tree", as he says.  Sure, there are cute pint-sized bikes out there, like this adorable one from Radio Flyer: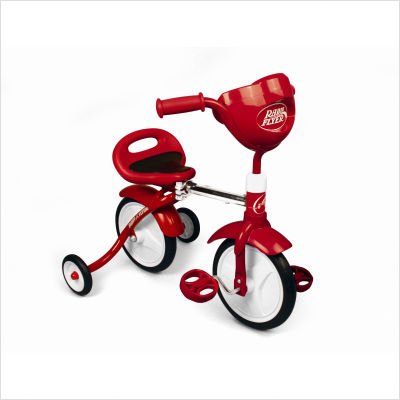 …and it would certainly fall within our budget. However, I would hate to get him something that he wouldn't be able to play with for several months. Living in one of the snowiest parts of the country, it is usually March or April before the snow stops flying.
Besides, that's not exactly the sort of bike Mr. Boy has in mind. He wants something more like this: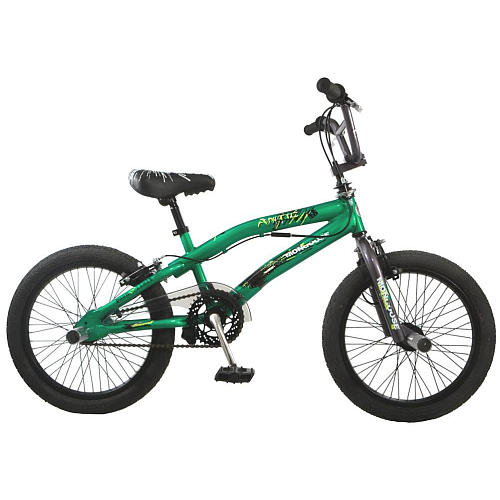 The bigger and fiercer, the better. I think he would be content to just have one in his room to look at, forget about actually riding the thing.
I wish I could give him other ideas to get excited about, but I'm drawing a blank this year. I usually like to do one larger present and a few smaller items that tie in with the same idea. He still plays with most of his previous gifts, and we are really beginning to feel cramped for space in our tiny house, so I am kind of at a loss. Maybe this year we will need to stick with smaller items.
As for me, I am similarly dreaming big. I want a puppy! I know it sounds like such a juvenile thing to have my heart set on, but if I could have anything that would be it. A Yorkshire Terrier or a Welsh Terrier to be exact. Hubby says we should wait until we have a larger house, and I know we should wait until we have a little more money. So I won't get my puppy, and that's ok, but it's still fun to dream!
DISCLOSURE: This website is monetized with affiliate links. I earn a small percentage of the sales price when visitors make purchases through affiliate links. Thank you for your support!
Share this post