You're not frugal, you're stealing.
| Updated:
I was very disappointed to learn that, thanks to unscrupulous consumers completely abusing LL Bean's generous return policy, the company has had to make some drastic changes that hurt many people.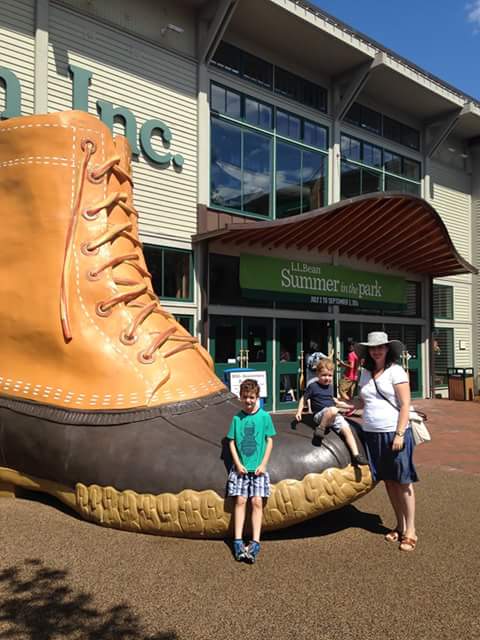 LL Bean had formerly offered a 100% satisfaction guarantee allowing customers to return unsatisfactory products at any time. They report huge losses due to people trading in thrift store purchases, or even dumpster finds, for new items.
The new return policy itself doesn't bother me all that much — I have never had cause to return an LL Bean item. Utility items we own, such as backpacks and suitcases, are holding up amazingly well. I've had a few items of clothing that faded after many washes, or that I just grew tired of, and I donated them. The only returns I've made were items that I ordered online and didn't fit or otherwise weren't as expected, and I made those returns promptly.
LL Bean is a favorite of mine due to their well-made, dependable, yet affordable products. From the single large suitcase that accommodated our family of four in England for two weeks, to my sons' backpack still going strong after 5 years, to the down comforter that keeps my old-house bedroom snug in the winter, I have been satisfied with these and many other purchases through they years.
But in addition to the return policy change, they are also axing their no-minimum free shipping in favor of a $50 shipping threshold. The days of knowing I can visit the LL Bean website and snap up some inexpensive necessity are over.
Worst of all, the company is planning "workforce reduction through early retirement incentives and changes in workers' pension plans."
Online, I have seen people talk about buying used LL Bean items and returning for new. It's not being frugal, it's cheap, it's stealing, and it's shameful.
DISCLOSURE: This website is monetized with affiliate links. I earn a small percentage of the sales price when visitors make purchases through affiliate links. Thank you for your support!
Share this post