I don't know about you, but I have a tendency to forget about stocking stuffer ideas when I'm making my Christmas shopping lists. I like to fill up stockings with a fun variety of smaller items to supplement the bigger gifts under the tree. If you're still trying to think of ideas for your young kids, why not roll up a workbook or two to slip into their stockings? My three-year-old son absolutely loves to learn and he is so thrilled when a new concept "clicks". So for him, workbooks (or "working books" as he calls them) are more fun than work. I recently had the opportunity to review some workbooks from The Learning Company and found them to be high-quality educational tools that my son enjoyed. They would make a great gift idea for the little learners on your list.
Not all workbooks are created equal, and I flip through all the pages before I choose which to buy. I look for a good flow to the subject matter, age-appropriate activities that won't frustrate my son, high quality pages that are durable and easy to write on, and fun artwork that will keep my son interested and engaged. I found the workbooks I received from The Learning Company to have all of the characteristics that I look for.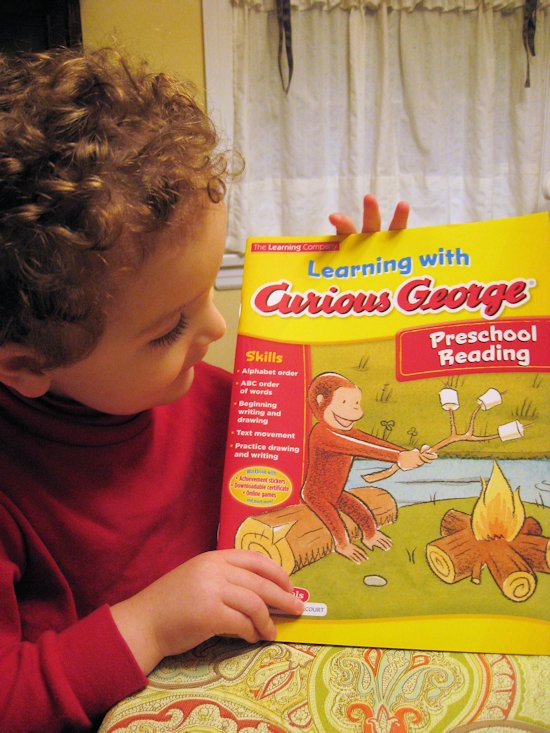 The Learning with Curious George Preschool Reading book teaches alphabetical order of letters and words, beginning writing and drawing, and text movement. The activities provided fun reinforcement of concepts he already knows, and will help him with the skills he is anxious to master, like writing and drawing. He has shown some readiness to read, and the activities in this book, such as filling in the missing letters from words (accompanied by pictures), will be a great help in making that leap from individual letters to entire words. My son enjoyed the fact that Curious George, a favorite storybook and TV character of his, was the theme of the book.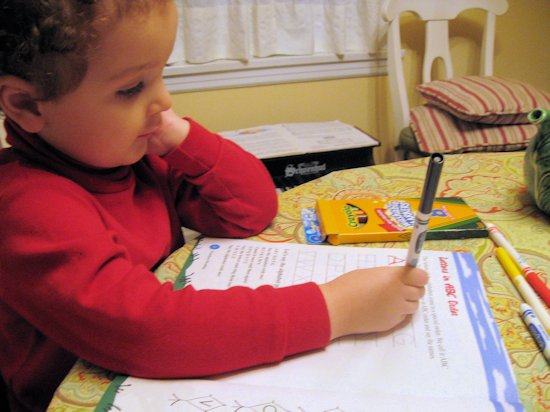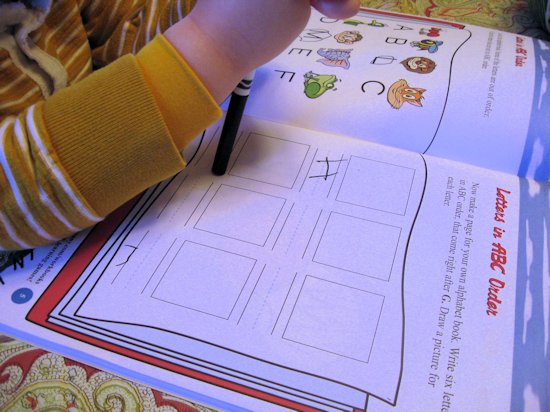 We also received the Reader Rabbit Let's Learn Kindergarten Reading workbook which teaches beginning word sounds, ending word sounds, rhyming, capitalization and end punctuation, text direction and sentences. It is obviously a step up from the preschool reading workbook, but it begins with simple exercises that preschoolers should be able to handle. It will be a little while before my son understands concepts like rhyming and punctuation, but I'm looking forward to working through this book with him as well.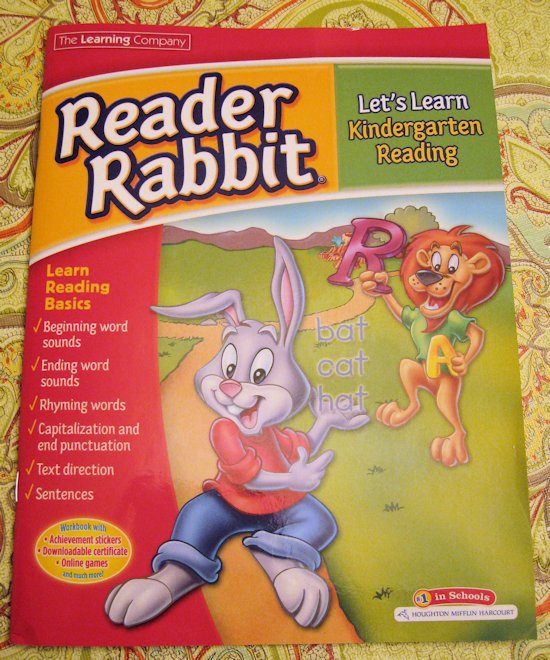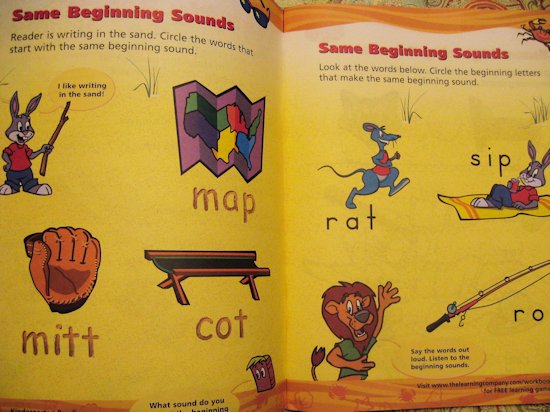 I like the fact that both books feature colorful illustrations on each page, which really makes for a high quality and fun presentation. Another feature I noticed right away and loved was the themed "chapters" in each workbook. The Curious George book started out with a clouds theme, for example. An introductory page has a colorful illustration and a fun little blurb for the adult to read which sets the tone for the activities and explains exactly what the child can expect to learn. The second half of the book has a camping theme, while the Reader Rabbit book featured beach and cave themes.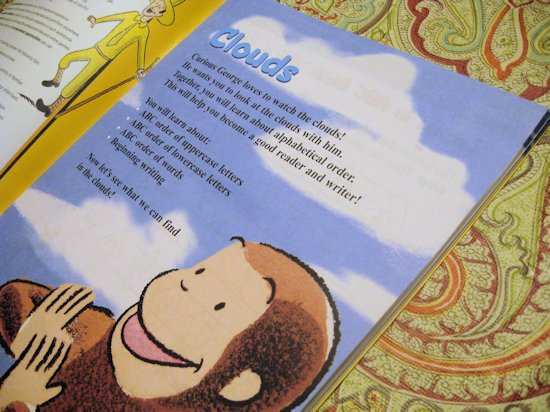 The Learning Company workbooks also come with some great online perks such as free downloadable certificates and supplemental online activities. I found the website to be just as high quality as the workbooks, with fun games that will help my son learn to use the computer in addition to reinforcing the concepts he has learned in the workbooks.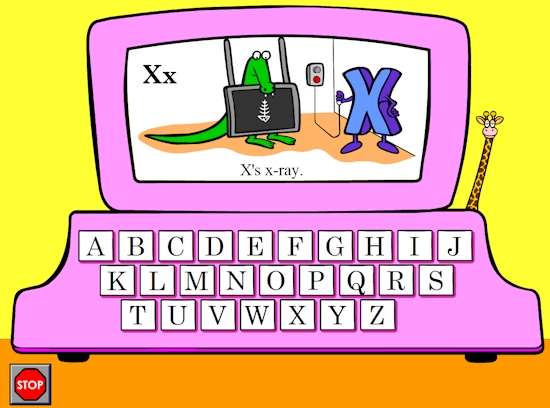 The Learning Company is a division of the well-known textbook publisher Houghton Mifflin Harcourt, and the quality of these products is in line with what I would expect. Other workbooks in the series teach math, colors and shapes, handwriting and more. In all, they provide over 200 educational activities. These workbooks are a great way for parents to involve themselves in their child's education, even if they don't feel like they're the teacher type. A study by the Harvard Family Research Project found that "When parents participated in academic enrichment activities with their children outside of school for an average of less than 12 weeks, children demonstrated an equivalent of four to five months' improvement in reading and math performance."
The Learning Company workbooks are a fun and educational gift idea that can have a lasting positive impact for a child on your gift list. They sell for $5.99 online at Amazon.com.
DISCLOSURE: This website is monetized with affiliate links. I earn a small percentage of the sales price when visitors make purchases through affiliate links. Thank you for your support!
Share this post