Volunteers provide fresh produce to local food pantries
| Updated:
I was so thrilled to learn about a volunteer-driven effort in my area that provides fresh produce to local food shelters. The Oneida Area Community Garden is now in it's fourth year, but somehow I hadn't heard a thing about it until I was reading the news this evening. I am so impressed by the magnitude of what these volunteers have accomplished!
Co-chair Candy Crayton told the Oneida Daily Dispatch that she "remembers being frustrated that most of what people receive at food pantries tends to be processed food. This was a way for her to provide proper nutrition to people in need." So far this year five local food pantries have received close to 2,000 pounds of fresh produce harvested from the garden.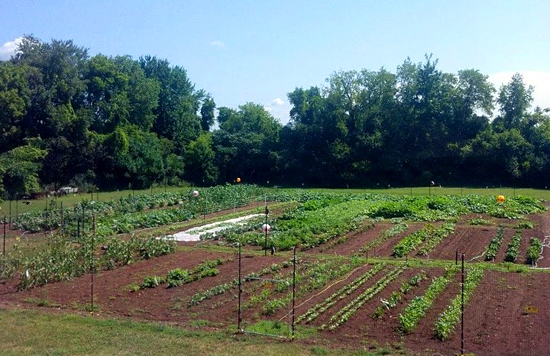 The 165 x 125 foot garden is located behind St. Paul's United Methodist Church on Sayles Street in Oneida, NY. Anyone can volunteer by joining work sessions on Sunday or Wednesday evenings at 6:00 p.m. If you're in the area and would like more information, check out the Oneida Area Community Garden's Facebook page.
I enjoy gardening, but I don't have the space (or the time) for a huge vegetable garden of my own. I think this would be a great way to do something I love while also helping to meet an important need in the local community. I'm so amazed by what these volunteers have built together. Read more about the garden and how it helps the community on the Oneida Daily Dispatch website.
Do you have anything like this in your area?
DISCLOSURE: This website is monetized with affiliate links. I earn a small percentage of the sales price when visitors make purchases through affiliate links. Thank you for your support!
Share this post