If you're in search of original gifts that not everyone will think of, look no further than the aptly named Uncommon Goods. I have been visiting their site for years now, and have always enjoyed their eclectic array of products, many of which are handmade. There is something for everyone at prices ranging from very affordable to splurge.
Uncommon Goods reminds me of the quirky gift shops that I love to visit while I'm traveling, but with the convenience of being available 24/7. Though I have never been disappointed by the quality of the items I have purchased in the past from Uncommon Goods, I like the fact that they have added customer reviews to their item pages to help me make a decision. I also love reading the stories that accompany each item, telling about the artist or the idea behind the product.
Here are just a few of my favorites that I found while perusing their website recently:
This Mother Nestling Birds Necklace is just one of many great gift ideas for mom. Handmade in North Carolina, this recycled sterling silver necklace is customizable with up to four nestling birds and a mama bird. Click here to find more great gifts for mom.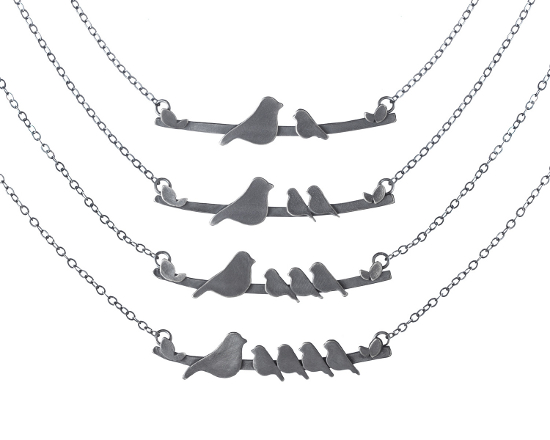 Birthday gifts can be a particular challenge when the invitee list is long, and you don't know what everyone else will give the recipient. This Mechanical Music Box Set is inexpensive, unique, and sure to be a hit. It comes with paper rolls and instructions to create tinkling melodies with a turn of the handle. For other great birthday gift ideas, click here.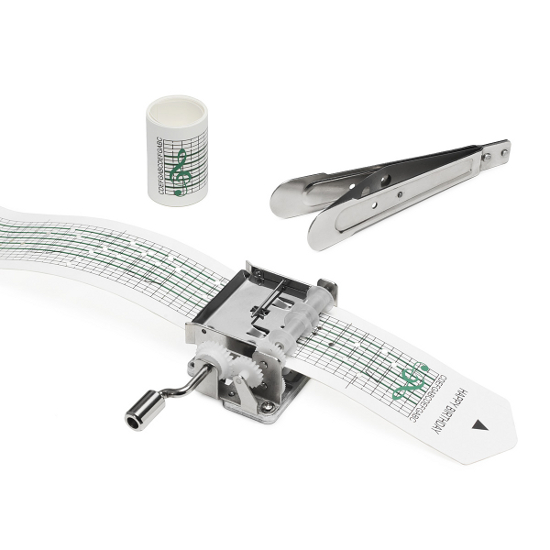 Men can be notoriously difficult to shop for, but Uncommon Goods has a great variety of unique men's gifts to choose from. This sterling silver and brass Frog Prince figurine crafted in Rhode Island would make a perfect keepsake for a wedding, anniversary or "just because" gift to remind your man that he's the one.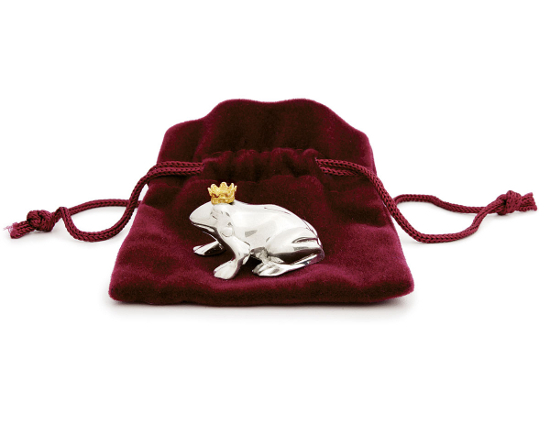 I had the opportunity to test out a couple of items from Uncommon Goods myself, and as usual I was not disappointed. Since we love music in our household, I thought the Make Your Own Ukelele Kit would be a great choice–its the perfect size to serve as a guitar for Mr. Boy and I know hubby will enjoy it too. We had so much fun spending a steamy hot summer day inside splashing the unfinished ukelele with colorful paints (not included). Mr. Boy did all the background color himself, and I finished it off with a splatter effect. Isn't it great?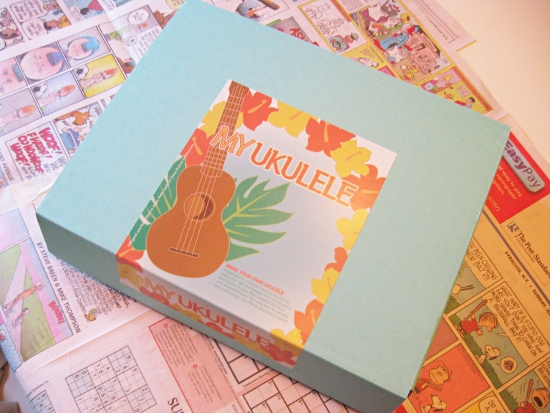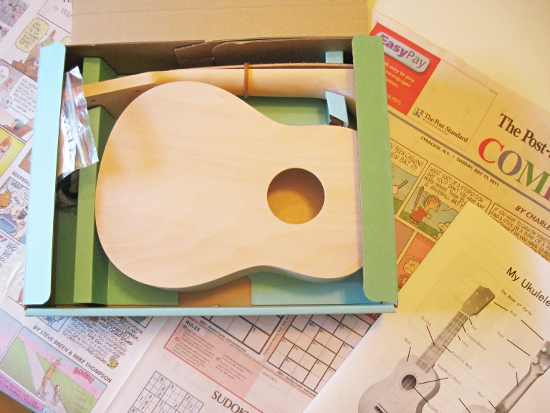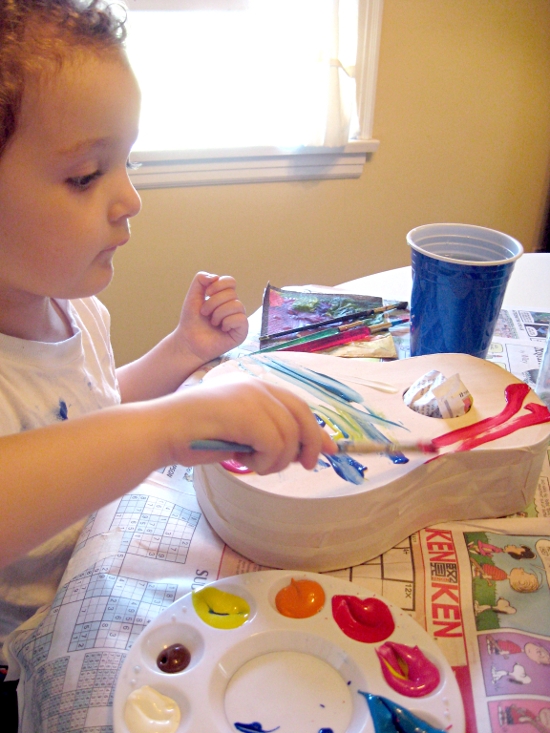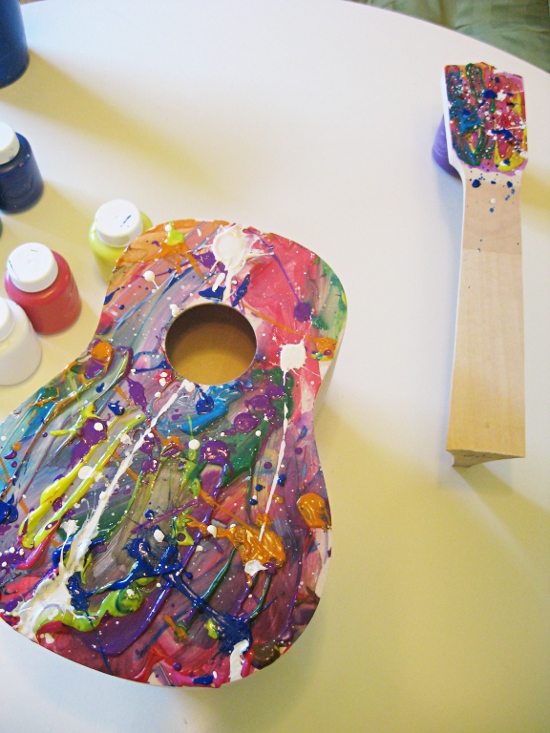 Though assembly is a little bit involved, the kit seems to be nicely crafted, and I know it will be a nice keepsake once we have finished it. It's a great gift idea for kids and adults alike.
Carrying on with the musical theme, I couldn't resist this cute Guitar String Bracelet that looks equally at home on the wrist of a teenager or a trendy mom. What a clever idea!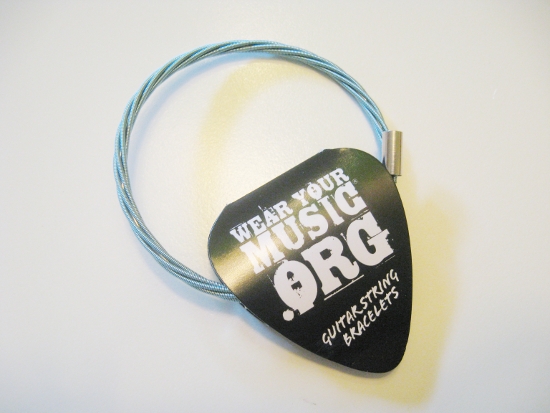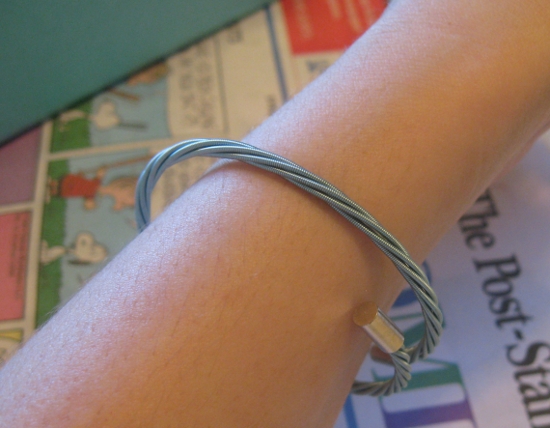 Uncommon Goods has long been one of my secret sources for the unusual gifts that elicit a "where do you find these things?" from the recipient. I hope you will head on over to www.uncommongoods.com and have fun exploring their selection yourself!
DISCLOSURE: This website is monetized with affiliate links. I earn a small percentage of the sales price when visitors make purchases through affiliate links. Thank you for your support!
Share this post