Vendor Spotlight: Personal Creations
| Updated:
Personalization is a great way to make a gift more special. I remember as a kid I always thought it was the neatest thing to be given a gift that had my name on it, even if it was just a pencil. If you're looking for gift ideas that can be personalized, you should check out the almost overwhelming selection at Personal Creations.
I wasn't familiar with Personal Creations prior to doing this review, but based on the great experiences I had with sister companies Shari's Berries and Red Envelope, I was expecting more great quality and a smooth transaction. I was immediately impressed with the vast selection of customizable products for Christmas, birthdays, other special occasions, or just because.
My family was desperately in need of some new Christmas stockings, and I had been searching around other websites for nice stockings that could be embroidered with our names. There were some great sales, but I found the selection to be slim. When I visited the Personal Creations website, however, I found a good variety of different stockings, and the prices were comparable to (if not better than) other websites I had considered purchasing from. After much indecision, I decided on some classic knit stockings.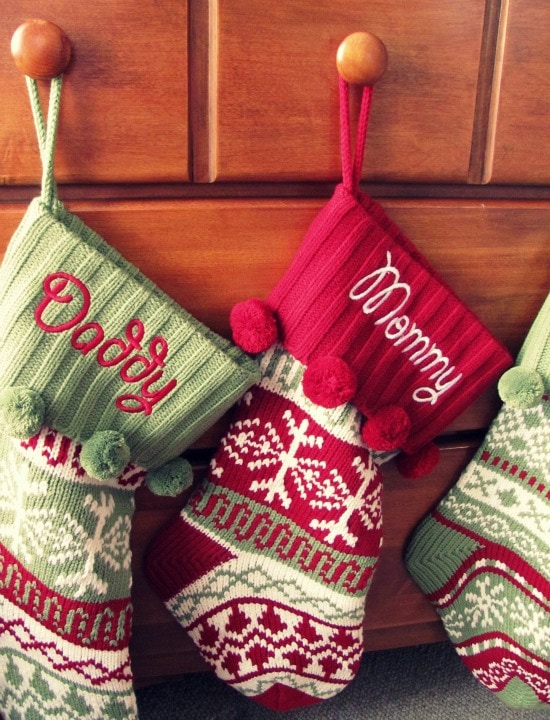 The stockings are roomy, well-made, and I really like the colors. I also appreciated the little details like the ribbed knit cuff and the pom-poms.
I wanted to purchase a stocking for my puppy as well, but they were all sold out. Oh well, that would probably have been taking things a bit far anyway. As an alternative I picked something for Ringo that would be more useful: a St. Francis pet medal with his name and our phone number engraved on the back.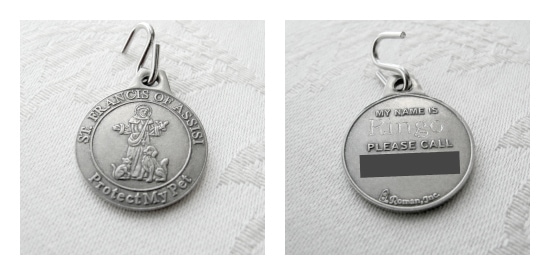 I was impressed at how quickly my order shipped out–I placed my order on November 28th and received a shipment notification on December 4th! When the carefully packaged products arrived, each one was personalized just as I had ordered, and I was impressed with the quality of all the items. The prices seemed very reasonable, and you can take advantage of their great sales and promotion codes to get an even better deal.
I will be adding Personal Creations to my go-to list and check there the next time I'm looking for the perfect gift.
DISCLOSURE: This website is monetized with affiliate links. I earn a small percentage of the sales price when visitors make purchases through affiliate links. Thank you for your support!
Share this post