Travel the world with Tea
| Updated:
Tea is a brand I have heard a lot about as a mom. Highly regarded for its quality and style, Tea clothing is sought after either new or used. I was grateful for the opportunity to test out and review a few items from their latest fall collection for boys and learn for myself why this brand is so popular.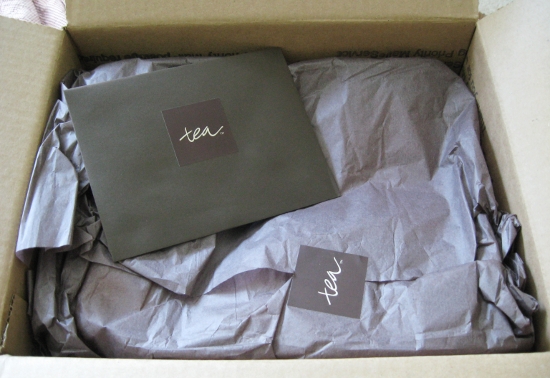 The company
Before I take on any review, I like to research the brand. I was immediately impressed when I read the Tea story on their website.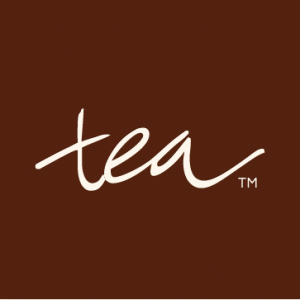 The name for their company originated with the idea that tea is a near universal beverage, enjoyed by most cultures in the world, and a fitting symbol for a company that seeks to unite different cultures. Each collection is inspired by a specific location that Tea designers have traveled to and immersed themselves in (where do I sign up?). The fall collection is based on Mexico, while past collections have included locations like Japan, Brazil, Norway and West Africa. Tea's slogan is "for little citizens of the world", which struck a chord with me as the mom of a little dual citizen of my own. My husband and I both love to travel, and I think the exchange that takes place between cultures is so important. Tea does their part to improve lives for children everywhere through their involvement with the Global Fund for Children and other charity initiatives. Suffice it to say I was immediately sold on their story and approach. But do their products match up? Read on.
The clothing
The theme for fall is Mexico. We received the DF All Stars Hoodie, a pair of Daytripper Jeans, the Super Taco Truck Tee and the Cool Coyote Tee.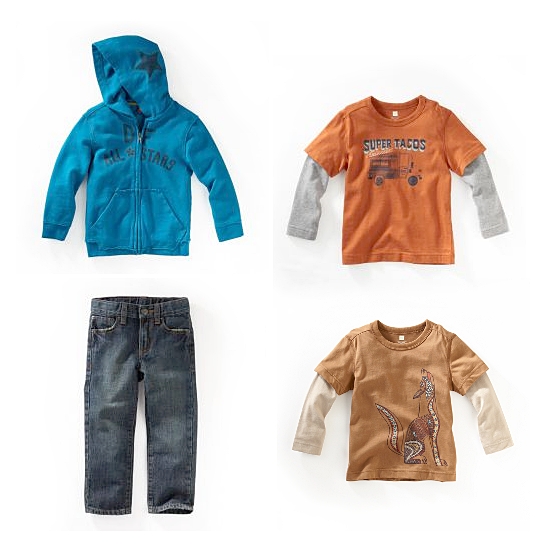 I immediately loved the natural, yet vibrant, colors which tie in perfectly with the autumn season here. The cohesive approach to Tea's collections means that all of the items can mix and match–helpful when your stubborn three-year-old insists on picking his own outfits. I know a lot of moms like myself avoid products with cartoon characters, crazy embellishments and passing fads. Tea Collection is timeless and will still look cute if you pack it away for future kids.
We tested out the clothing in a variety of settings and I liked all of the pieces. My son looked cute and fashionable in his new outfits, and I know the fabrics were comfortable for him to wear.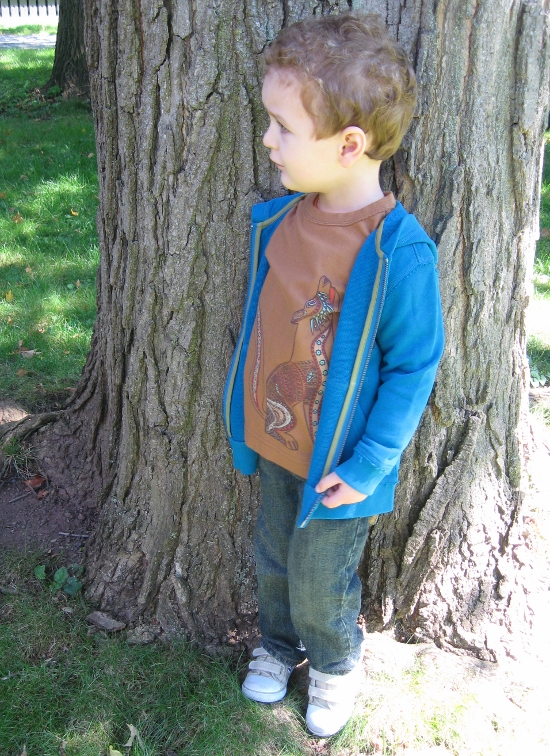 ¡Que guapo!


We especially loved the jeans, which we have been using almost nonstop since we received them–they look great with everything and wear so well.
Attention to detail
I appreciate brands that go the extra mile to finish off their products and add little touches that improve function, or just make things look a little nicer. I loved that the jeans were just like a mini pair of adult jeans, from the vintage wash to the weave, to the printed fabric lining the pockets and waist. They even thought to sew down the ends of the adjustable waist elastic, which other brands leave hanging.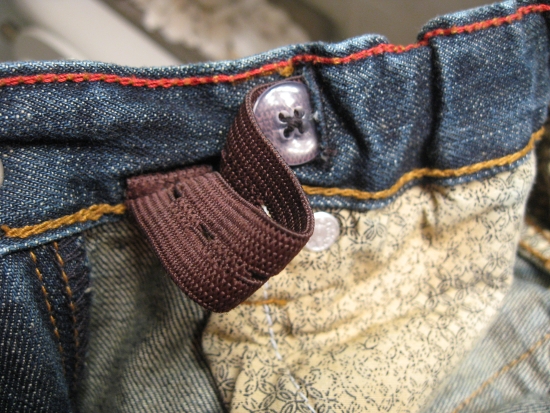 The sweatshirt had an embroidered outline around the printed star on the hood, contrasting binding, and a woven inside face rather than the fleece that always pills up after a few washes.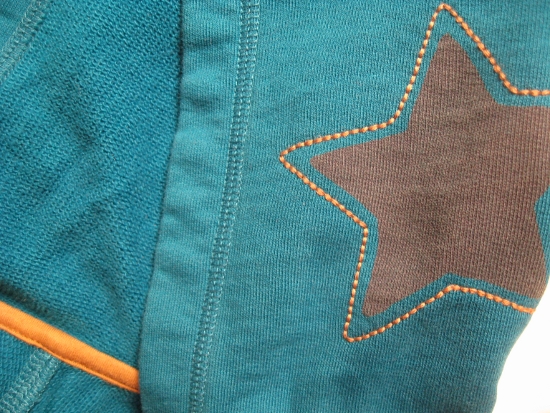 Quality
So what do you get for your money? In addition to the extra details, I immediately noticed the quality of the fabric and the craftsmanship. The t-shirts were very soft and fairly thick. The printed areas were not a thick plasticky layer that would crack or peel with washing. The denim was durable, but not so heavyweight that it interfered with movement or caused discomfort, and it lays well. All of the items featured extra durable stitching and no hanging or loose threads. I thought the fit of all of the pieces was wonderful. After testing the clothing over several days and in a variety of settings that included a farm, the playground and a trip to the home improvement store, we found that the clothes came out of the washer and dryer in the same condition they went in. Now that Mr. Boy's growth has slowed down, it is more important to me than ever that the clothing I invest in has staying power and looks nice for as long as he can wear it. Tea Collection fits the bill.
To buy
You can purchase directly through the Tea Collection website or at a variety of retailers. If money is an issue, don't dismiss this brand–I found some great sale prices that put this quality clothing within reach of most budgets. Tea regularly offers sales and promo codes. If you prefer to buy second-hand, you can be sure that Tea Collection items will look great and have a lot of wear left in them.
I now have a new appreciation for Tea, and for the photographers who manage to get three year old boys to model clothing. And I suspect that if they ever venture to the UK for one of their collections, my pocketbook is done for.
Muchas gracias, Tea!
DISCLOSURE: This website is monetized with affiliate links. I earn a small percentage of the sales price when visitors make purchases through affiliate links. Thank you for your support!
Share this post