You don't need to wash baby clothes with Dreft
| Updated: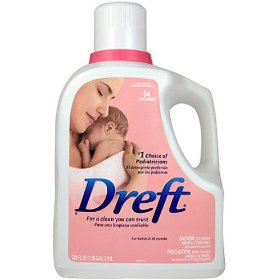 We all know that babies come with a lot of laundry! You can save money and time by skipping the heavily marketed specialty laundry products designed for babies. You've probably seen the ads in various magazines; who knew that pediatricians have a #1 recommended laundry detergent? Chances are some of your friends or relatives have mentioned Dreft as well. It's been around for over seventy years, after all.
I'm not saying that Dreft isn't a great product, but it is expensive! A 32-load bottle of Dreft costs about twice as much as the same amount of leading-brand hypoallergenic detergent. If you're anything like me, you'll be looking to cut baby costs and baby tasks whenever possible to keep afloat and to keep your sanity. That's why I decided to skip the Dreft.
My husband and I both have sensitive skin, so we have been using All Free Clear detergent for years. It is formulated without dyes or perfumes, which can irritate the skin. That makes it perfect for baby laundry, too! And since we all use the same detergent, I don't need to worry about doing extra loads of laundry just for baby items. If my son soils something and I have a regular load of laundry ready to go, I can just toss it into the mix.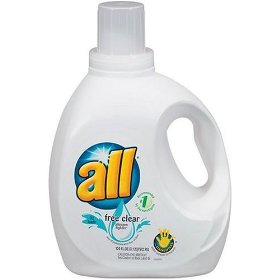 We also use Bounce Free fabric softener sheets. Like the detergent, they are free of dyes and perfumes. Although we sacrifice nicely scented laundry, we don't have to worry about skin problems. To get that nice baby scent on my son, I can use gently scented baby products in his bath, or a baby cologne to freshen him up.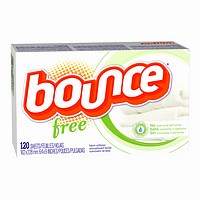 Do yourself a favor and skip the extra cost and inconvenience of specialty laundry products for your baby!
DISCLOSURE: This website is monetized with affiliate links. I earn a small percentage of the sales price when visitors make purchases through affiliate links. Thank you for your support!
Share this post