Save money on sippies
| Updated:
If you happen to use Avent baby bottles (I do, and love them), you can save a lot of money when it's time to switch to the sippy cup. My son's pediatrician wants him off the bottle completely by 12 months, so we are picking up the pace teaching him to drink out of sippy and regular cups. I really like the Avent brand, so I wanted to stick with it when shopping for sippy cups. The great thing about Avent is that their Magic Cups are fully compatible with the baby bottles. You can mix and match the parts, including the sippy spout, the rings, and handles. If you're on a budget, you can skip the separate sippy cup altogether. For about $4, you can get a two-pack of Non-Spill Toddler Spouts
(compared to about $8 for a pair of Magic Cups).
Pop the spout into the nipple ring of your bottle, and you have an instant sippy! If your baby is already accustomed to holding his or her bottle, it may be easier to transition this way as well.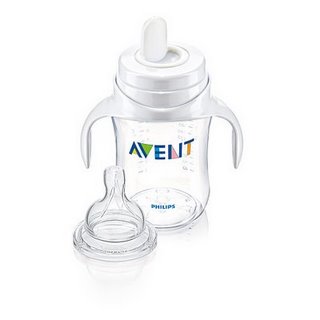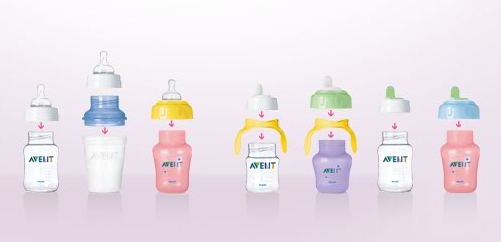 My local Babies R Us had single-pack Magic Cups buy one get one 50% off, so I picked up a few. I figured my son might feel like a "big boy" drinking from something different, and they came in fun colors. But I think if I get tired of washing cups all the time, I will pick up a few extra spouts to pop onto the bottles we already have. I'm not sure if other brands make interchangeable products like this, but I think it's a great idea!
DISCLOSURE: This website is monetized with affiliate links. I earn a small percentage of the sales price when visitors make purchases through affiliate links. Thank you for your support!
Share this post