DIY Kid's Mail Carrier Costume
| Updated:
My son loves wearing realistic costumes and hats while he's playing pretend. Recently he's been very interested in playing a mailman, so I thought it would be fun to create a mail carrier costume for him and add a handmade touch to his birthday gifts this year. The end result isn't as elaborate as the bagpiper costume I created for last Halloween, but he and I were both pleased!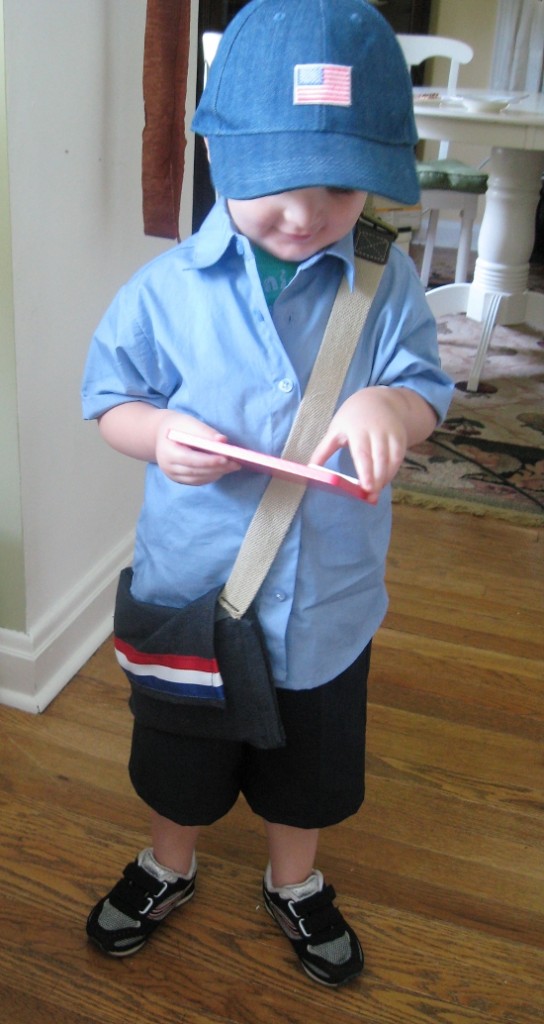 First I checked local thrift stores for old clothing that would fit the bill, but came back empty-handed. Instead, I found this suit on clearance at Kohl's for about $11. I bought a larger size than he wears right now so he can wear the mail carrier costume over his clothes, and because it just looks cuter that way.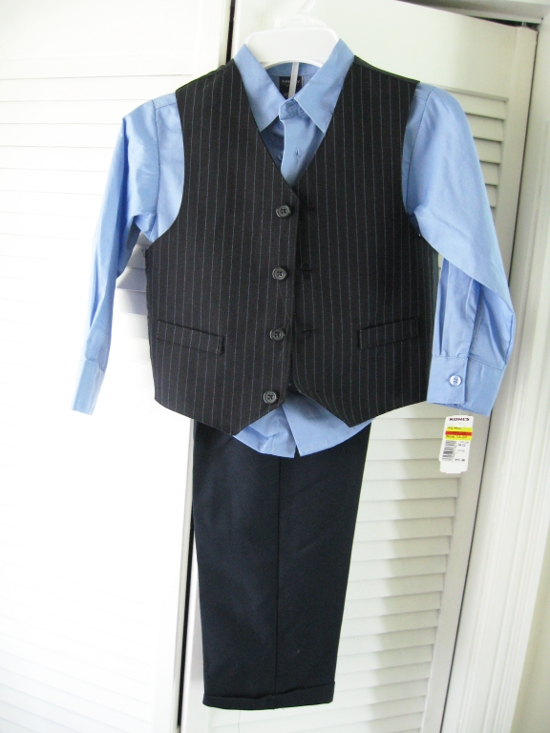 I also purchased a plain baseball cap at a craft store, along with two American flag patches and some red, white and blue ribbon that was on sale after July 4th. I repurposed an old pair of jeans and an old belt to create the mail bag.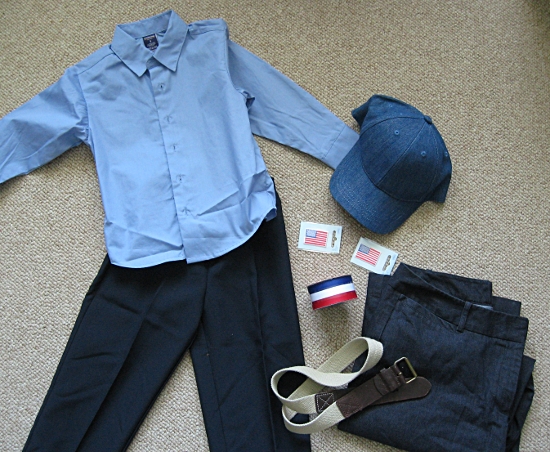 Since it's summer, I cut off the trousers to make shorts, and converted the shirt to short sleeves. I sewed one flag patch to a shirt sleeve and glue-gunned the other patch to the hat. I affixed squares of velcro underneath each button on the shirt so it's easy for my son to put on and take off himself. I cut a portion from a leg of the old jeans and sewed the sides to create the mail bag. I sewed the ribbon along the bottom of the flap. Then, I fastened the belt buckle and cut the belt in half, sewing each end to the bag. It looks realistic, and it's adjustable!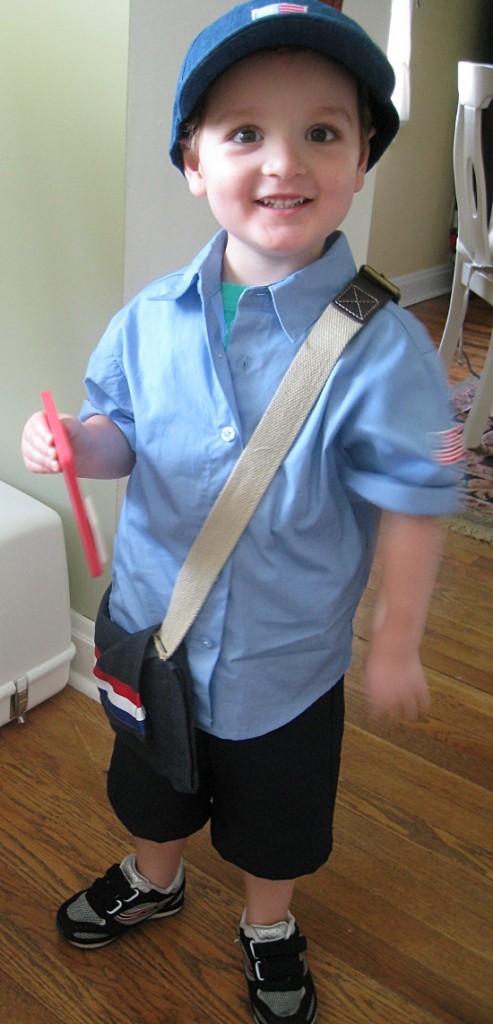 The costume complemented one of his birthday gifts, the Stamp & Sort Mailbox from Melissa & Doug. I adore this toy. It looks very much like a real mailbox and has sturdy wood construction. It comes with several pieces of mail (also wood), with wood stamps that affix to the mail with velcro. Slots of various sizes allow the mail to drop into the mailbox, which has a padded interior bottom. A big wooden key unlocks the door so the mail can be removed.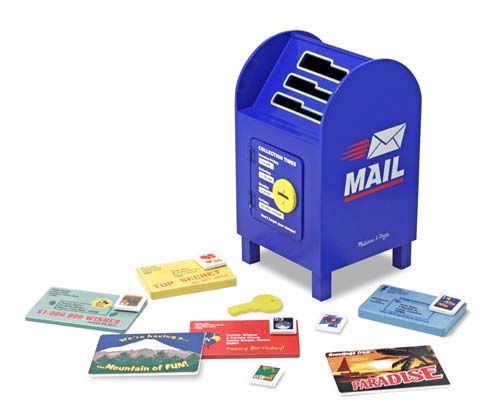 Melissa & Doug also make this cute residential style My Own Mailbox set with plastic stationery and erasable crayons. Both of these products have been a big hit in our house.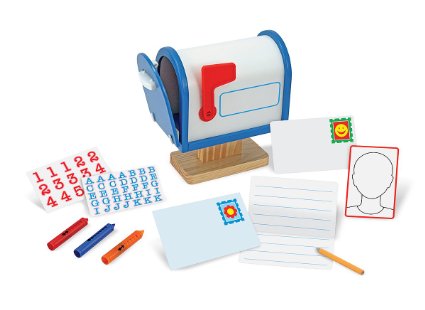 My son loves looking like a real mail carrier (or postman, as he says)! This DIY mail carrier costume will be a great addition to your boy's or girl's pretend play costume collection!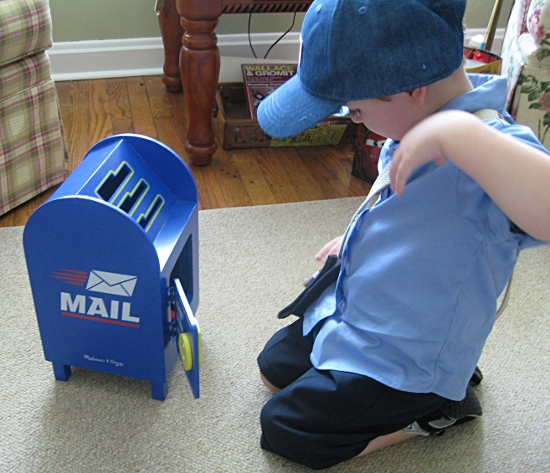 Visit my Kids Costumes page for more fun DIY costume ideas!
DISCLOSURE: This website is monetized with affiliate links. I earn a small percentage of the sales price when visitors make purchases through affiliate links. Thank you for your support!
Share this post