Pampers Gifts to Grow program
| Updated: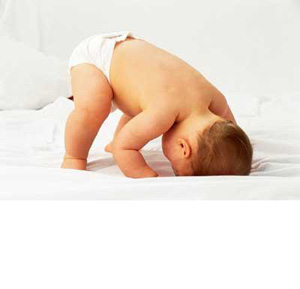 If you regularly buy Pampers, you may have noticed stickers with an alpha-numeric code on the inside packaging. You can enter the codes on the Pampers website, and eventually trade in your Gifts to Grow points for a free gift (you pay shipping and handling). Although some of the gifts are rather lame (50 points for a free box of Cheerios? Really?), there are occasionally good deals to be found. Personally, I have my eye on the Shutterfly
Prints Package. For 50 points you get 25 4×6 prints, two 5x7s, and one 8×10. I really need to get my some baby pictures printed out!
The Gifts to Grow program seems to have been scaled back somewhat. When I first logged on a few months ago, there were several Melissa and Doug
toys to choose from, although the point values were rather high. If you buy Pampers anyway, you might as well enter your codes to see what you can earn, but it's not worth switching to Pampers just for the rewards. Personally I've almost reached the 50 point mark in six months of diaper purchasing, but I buy Baby Dry rather than the more expensive Swaddlers.
Related Offers:
Enter the code HAPPYHOLIDAY089 to receive 3 free Gifts to Grow points from Pampers!
If you don't buy Pampers, you can still get free photos from Shutterfly when you sign up at their site.
DISCLOSURE: This website is monetized with affiliate links. I earn a small percentage of the sales price when visitors make purchases through affiliate links. Thank you for your support!
Share this post