My $14 Dollar Store Rag Rug Runner
| Updated:
I don't like to spend a lot of money on temporary items that I know I will want to change later, which is why after ripping out the carpeting in our hallway a long time ago, I did not go out and buy a pricey runner or two.
I have ideas for the hallway, but the finished project is a long way off yet. But I did start sanding the floor down so I can refinish it, and have been worried that the foot traffic might damage the bare wood.
I was in a Dollar Tree store shopping for something entirely different when I noticed that they sold small rag rugs. I thought, "I bet I could sew those together and make one big long runner!"
Our hallway is long, a little over 20 feet, but luckily there were just enough matching rugs to make a runner long enough for my hallway. They measure about 17 x 26 inches. I bought 14.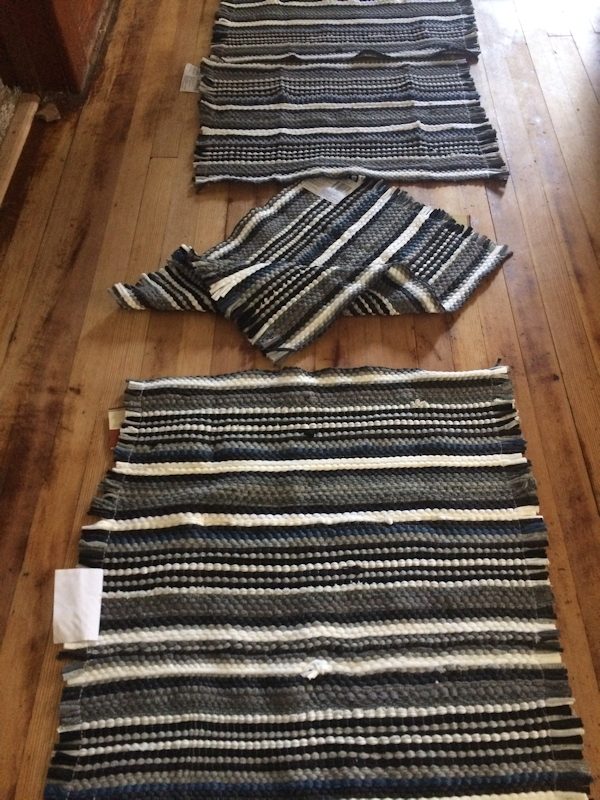 With heavy duty upholstery thread, I used a simple overcast stitch by hand to sew the edges of the rugs together.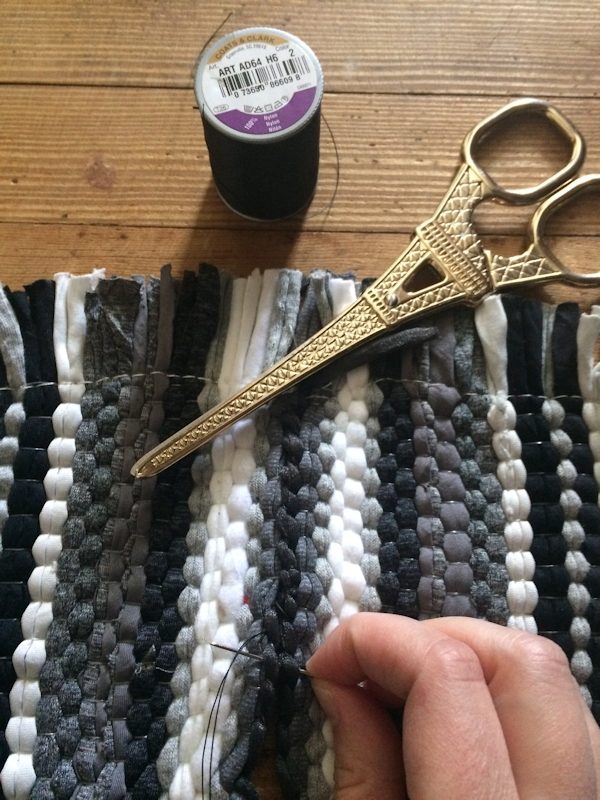 The end result is decidedly…I don't know…rustic? Bohemian? I wasn't sure at first about the wonky edges, but my older son D, who likes to weigh in on such things, says he likes it a lot. D says it reminds him of a beach house, and since this area used to be covered by ocean millions of years ago, it makes sense. OK then.
I bought a 5 x 8 non-slip rug pad (another $14) and cut it into strips to place underneath, so it doesn't slip all over the place. I think it brightens the hallway just a bit, and it's comfy to walk on. Total project cost less than $30 and some time sewing. Not bad!
DISCLOSURE: This website is monetized with affiliate links. I earn a small percentage of the sales price when visitors make purchases through affiliate links. Thank you for your support!
Share this post