Mini mock macarons
| Updated:
Chances are you have seen macarons all over the internet, since they have essentially replaced cupcakes as the latest dessert craze. I have yet to attempt making real macarons and can't buy them around here. However, they inspired a little idea that popped into my mind recently as I was sampling one of the meringue-like yogurt snacks that I bought for my nephew. Today I decided to try my idea, and ended up with these cute things: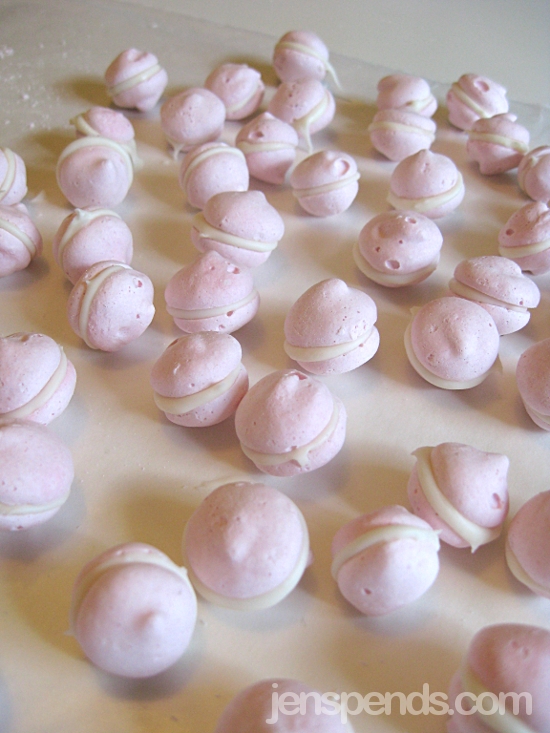 Aren't they adorable? They were super easy to make, too. I used just two ingredients: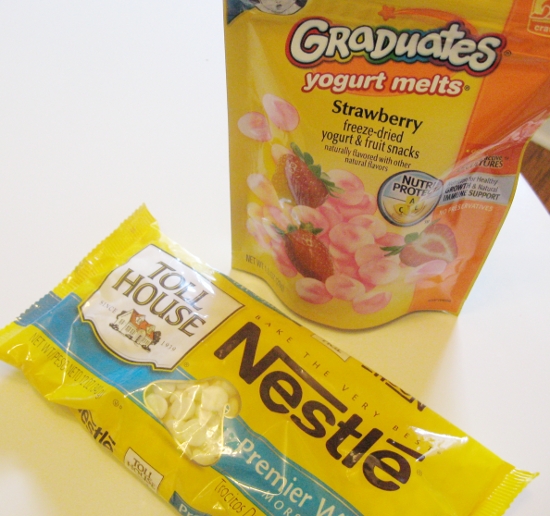 Freeze-dried yogurt snacks come in a variety of flavors. I decided to pair strawberry flavored yogurt melts with white chocolate.  I filled a resealable plastic bag with half of the white chocolate morsels and microwaved them until melted (my microwave has a special setting to melt chocolate, but try one minute if yours doesn't have a special setting). Then, I snipped off the corner of the plastic bag and squeezed the melted chocolate onto a yogurt melt.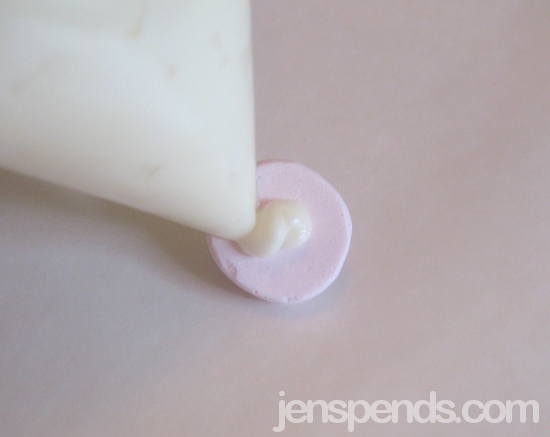 I topped with another yogurt melt, and voila: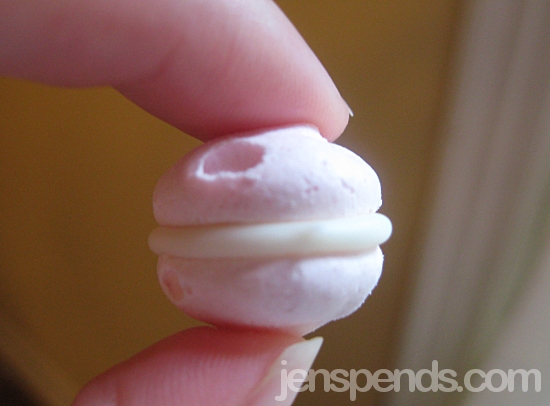 It didn't take long at all to use the entire bag of yogurt melts to produce a whole bunch of "macarons".
So, what are they good for? In addition to being a yummy snack, you might use them for:
An extra posh pretend tea party

Part of a mini-themed menu at a baby shower

Treats at a birthday party
This was a fun and tasty little experiment! Now hopefully the French will forgive me for attaching their term to my inauthentic snack creation.
DISCLOSURE: This website is monetized with affiliate links. I earn a small percentage of the sales price when visitors make purchases through affiliate links. Thank you for your support!
Share this post