Seaside Sidekicks from Melissa and Doug
| Updated:
Melissa & Doug has recently introduced some cute sand play toys called Seaside Sidekicks that are perfect for the beach, or just your backyard sandbox. I know my son would love the vibrant colors and cheerful animal faces on each piece.
Melissa & Doug is one of my all-time favorite toy brands. We own a variety of their items, from play food sets, to my son's favorite jigsaw puzzles, to pretend play costumes. What I love most about Melissa & Doug toys is that they are classic — they aren't designed around fleeting fads or commercialized characters. The ideas behind the products and their craftsmanship stand the test of time.
Their toys encourage children to use their imaginations and to learn while they play. Melissa & Doug products fit perfectly with my approach to purchasing toys: they are high quality, durable products that will last through several children, and they're affordable too. Let's look at some of the offerings from the Seaside Sidekicks collection.
Seaside Sidekicks Sand Cupcake Set
I used to spend hours outside pretending to cook (one of my earliest memories is of the graininess in my mouth after I sampled a mud pie). I think this set is the cutest! Kids can mold cupcake shapes from sand and pretend to bake them in the included cupcake tray. It comes with a mesh bag to store it all.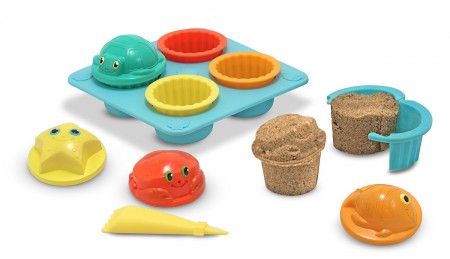 You can't make cupcakes without preparing the batter, right? Don't worry–they've got that covered, too! The Sand Baking Set includes a mixing bowl (with lid that doubles as a sifter), along with sea-themed measuring cups, whisk and mixing spoon.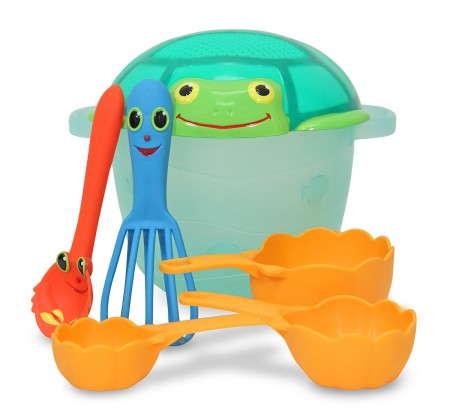 A sturdy plastic bucket and shovel are must-haves in the sand. Cheerful crabs adorn each piece.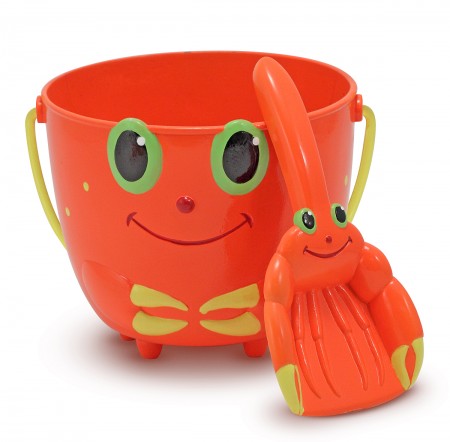 Kids can use these fun sand molds to create a variety of sea creatures. Moms and dads will appreciate the way they all nest within the turtle shell for easy organization.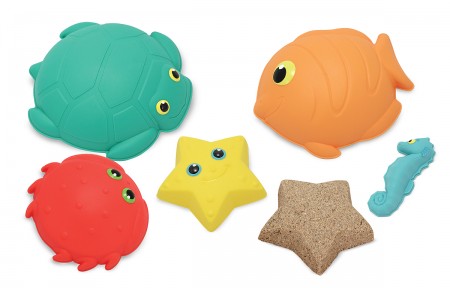 DISCLOSURE: This website is monetized with affiliate links. I earn a small percentage of the sales price when visitors make purchases through affiliate links. Thank you for your support!
Share this post