K-Fed wants to save you from $500 baby jeans!
| Updated: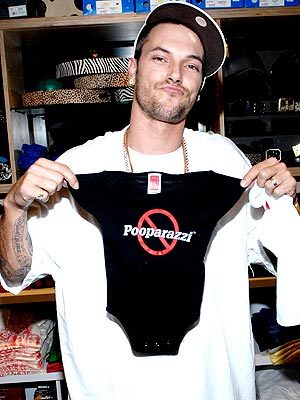 This tidbit from MSNBC's "The Scoop" just made me laugh:
Why is Kevin Federline breaking into the children's clothing business? In part because he's tired of paying for overpriced jeans for his kids Jayden, age 2, and Preston, 3.

Women's Wear Daily reports that Federline dropped by the Project Trade show in Las Vegas Feb. 24 to research kids' clothing styles in the hopes of starting his own line.

"It's a really tough business, I'm trying to take it seriously and make a quality product for kids but not have parents pay like $500 or something ridiculous for a pair of jeans," Federline told WWD. "You buy your kids a pair of True Religions, then they roll around in the dirt like kids do and a $200 pair of jeans is gone. With this economy, I'm looking to do something much more reasonable."
I wouldn't consider spending $200 on a pair of baby jeans even if I had the money! Note to K-Fed: there are already plenty of merchandisers who sell quality baby and kids' clothing for pocket change. Maybe you should explore the mall.
Thanks to clearance bargains, I've never spent more than $10 on a pair of jeans for my baby! It boggles the mind how disconnected from reality and label-conscious celebs (however dubious) are. I think the economy would have to be truly horrific for the sort of people who would buy True Religion baby jeans to switch to K-Fed's bargain brand. I'm not opposed to him working on a kid's clothing line (although I shudder to think what it would look like), but the reasononing is kind of ludicrous.
DISCLOSURE: This website is monetized with affiliate links. I earn a small percentage of the sales price when visitors make purchases through affiliate links. Thank you for your support!
Share this post