Jammie bargains at Old Navy
| Updated:
It seems like I never have enough pajamas for my baby boy, and they're one baby item that I really hate to buy. It annoys me that a single pair of pajamas can cost as much as, or even more than an entire outfit (I get 99 percent of his clothes on sale or clearance). It's gotten especially difficult since he's grown out of "baby" clothes, and I can no longer get by with the inexpensive sleep 'n' plays that only go up to 9 months. He's 8 months old, but is so tall that he needs 12 month clothing!
I really lucked out this weekend though, when I decided to check out Old Navy. I told my husband that we were just going to have to bite the bullet and pay full price for new pajamas, but when we explored the store we found lots of great PJ sets on clearance! Actually, my husband found them – he's an awesome shopper! I tell him what I'm looking for, and if it's there, he'll find it…I think it's because he knows it will get him out of the store quicker, but hey, whatever works! We ended up with 5 pairs of pajamas, and a few other miscellaneous items. I had found a 30% off total purchase coupon at Old Navy Weekly, and it does discount clearance items, so I got a super deal. With the discount, the most expensive PJs were $4.55, and the rest were $3.14! All of these are regularly priced $14.50.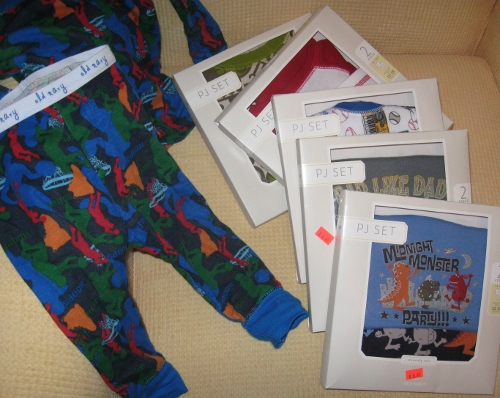 I also bagged a hoodie sweatshirt for $2.79, a polo shirt for $3.49 and a Charley Harper tee for $2.79. I had been looking for sunglasses for little one, since we'll be going on vacation soon…how cute are these (reg. $5.50, I got them for $3.85)?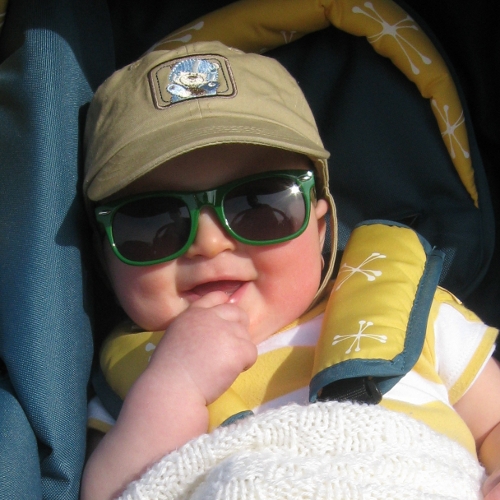 There were lots of great jammies for little girls too, so be sure to check out your local Old Navy to see what you can find. You can print discount coupons at Old Navy Weekly.
DISCLOSURE: This website is monetized with affiliate links. I earn a small percentage of the sales price when visitors make purchases through affiliate links. Thank you for your support!
Share this post