Easier holiday meals with Flatout bread, plus French Toast Roll-up Recipe
| Updated:
This Flatout bread review is sponsored by Flatout. I was provided with free product to test, and compensation for my time. The content is entirely my own.
It seems that no matter how low-key I try to keep the holidays, life always ends up becoming a little bit hectic this time of year. Putting healthy and delicious meals together can be a particular challenge with so many other things to do.
With the whole family home during the holidays, I like to make meals more special for everyone. Flatout Flatbread takes things up a notch, providing an easy, healthy and tasty alternative to boring sandwich bread. Flatout also works great as a pizza crust, or as a substitute for tortilla wraps.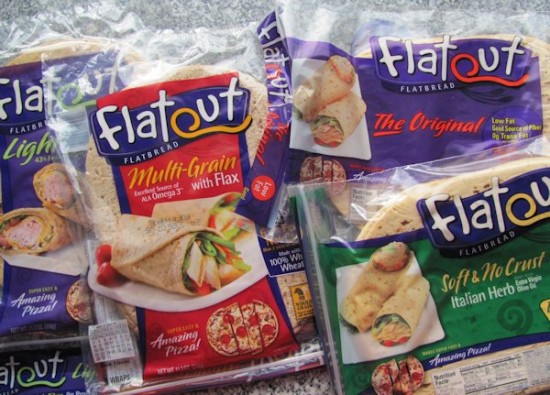 I have purchased Flatout in the past, and really liked the product, so I was happy to test and review their latest offerings. I received several variations of their standard wraps, including Original, Light, Multi-Grain and Italian Herb.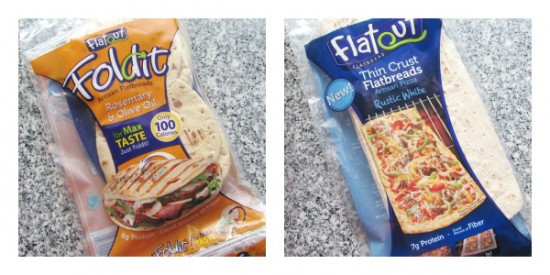 100-calorie Foldits work great for quick sandwiches, and the Rosemary & Olive Oil flavor I tried smelled and tasted delicious.
I put Flatout Rosemary & Olive Oil Foldits to the test for a quick lunch on Christmas Eve. I topped one with a little mayonnaise, sliced ham, smoked cheddar, sliced pears and dijon mustard. Yum! What an improvement over boring old bread, and a nice treat on a busy day.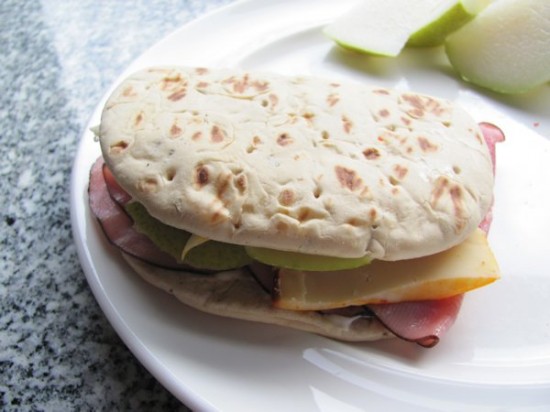 Also included was a package of Thin Crust Flatbreads specifically for making pizza. For tonight's dinner I made a fresh tomato and mozzarella pizza using the Thin Crust Flatbread, which I baked for a few minutes in the oven before adding the toppings. It's nice being able to take a shortcut and not fuss with mixing and baking pizza dough. Cleanup is a lot simpler, too.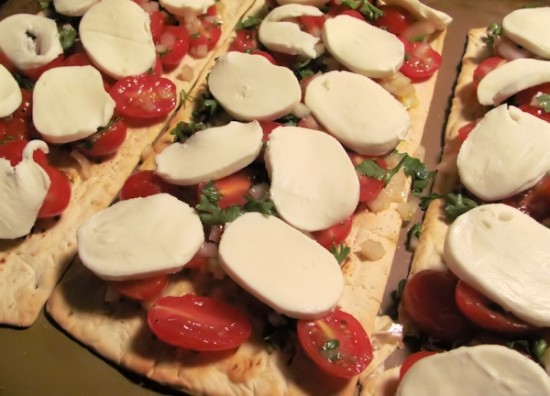 There are so many great applications for Flatout bread when you're entertaining for the holidays, and the Flatout website provides some great holiday recipes to get you started. This year Flatout is featured in Walmart's Holiday Entertaining Guide where you can find tasty recipes like Loaded Mashed Potato Pizza and Pear Gorgonzola Pizza, both of which can be ready in under 10 minutes.
Why choose Flatout instead of regular bread or wraps? Flatout breads are low-fat, low-calorie, and high in good sources of fiber. Flatout contains healthy, quality ingredients in their wide variety of products, like whole grains, veggies, flax, and savory herbs.
I also love the story behind the product–in 1995, restaurant owners Stacy and Mike Marsh decided to introduce the flatbread their customers loved to a wider market. After much hard work, they finally perfected their flatbread recipe in 1998, and the business has grown since then. Now you can find Flatout in grocery stores across the country.
I decided to have some fun experimenting with Flatout to create an easy but special Christmas breakfast that wouldn't require much work on Christmas Day. I created a Flatout Peach French Toast Roll-up recipe that turned out super. I prepped the night before, stored it in the fridge, and then baked the next day.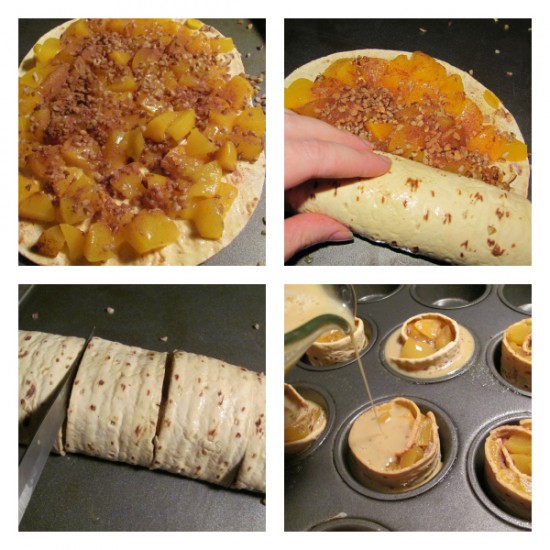 This cinnamon roll-french toast hybrid was easy and delicious.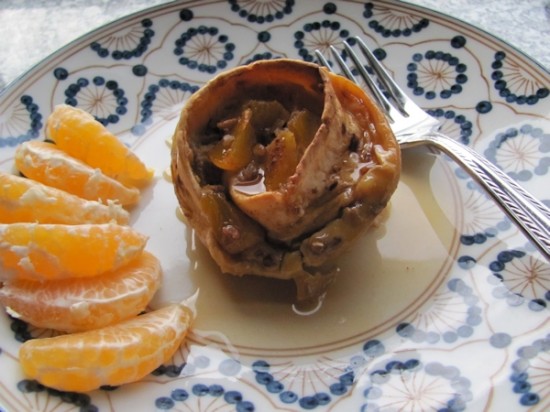 Here's my recipe:
Flatout Peach French Toast Roll-ups
Yields: 8 rolls (serving size 2)
2 Flatout Original flatbreads
2 15.5-oz cans Peaches, drained and diced
2 tsp Ground Cinnamon
1/2 cup Chopped Pecans
4 Eggs
1 cup Milk (I used 2 percent)
1/4 cup Brown sugar
1 tsp Vanilla extract
Non-stick cooking spray
Maple syrup
Prepare: Spray muffin tin cups with non-stick cooking spray (only 8 cups will be used). Drain peaches and dice. Layout two Flatout Original flatbreads and divide the peaches between the two, spreading to cover. Sprinkle 1 tsp (or more, to taste) over peaches on each flatbread. Sprinkle chopped pecans over each. Carefully roll flatbreads along the short side. With a sharp knife, cut each roll in half, then each half in half again–slicing each roll into four. Place slices in muffin tin. If any peach pieces have fallen out, you can place them back in.
In a bowl, whisk together milk, eggs, brown sugar and vanilla until thoroughly combined. Carefully pour over each roll until muffin cup is just about full, but not to the top. For best results, cover and refrigerate overnight, or you may bake immediately.
Bake: Preheat oven to 350 degrees. Bake uncovered for 40 minutes. Cover with foil if tops begin to brown too much (I did so after 20 minutes). Allow to rest for 5 minutes, then remove from muffin tin and serve warm, drizzled with maple syrup.
This was such a great breakfast, and so easy to make! You could easily substitute other fillings, like apples and raisins, pears and chocolate chips, bananas (if you happen to like them), etc. The sky's the limit. My oldest didn't care for the nuts, but otherwise the recipe received rave reviews from my family, and I liked it just as much.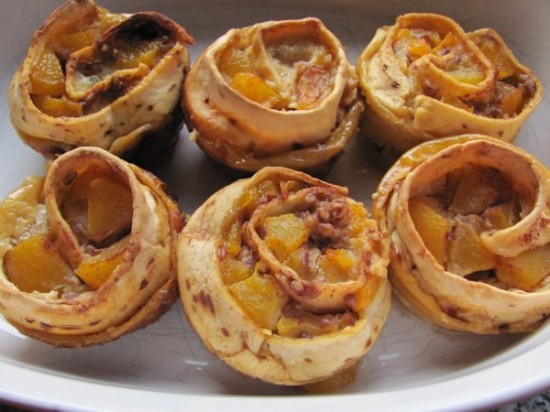 All of the Flatout products I tested tasted great and made meals a little bit easier and more interesting. The products freeze very well and I can take out just the portion I want to use for each meal, saving the rest for later. Regular bread is so ho-hum that sometimes I wonder if I even want to bother eating lunch. Flatout is a great, healthy departure from the usual and works for all kinds of meals.
DISCLOSURE: This website is monetized with affiliate links. I earn a small percentage of the sales price when visitors make purchases through affiliate links. Thank you for your support!
Share this post