God bless our fallen soldiers
| Updated: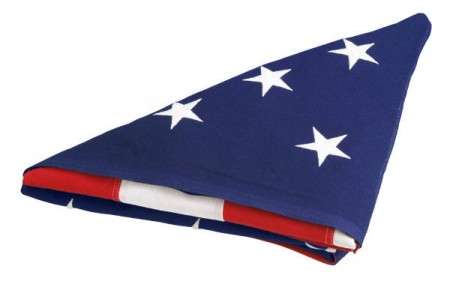 Yesterday Mr. Boy and I headed out to a nearby village to witness the procession bringing a soldier's body home. Unfortunately this is the second such procession we have witnessed in our area–we attended another in July 2009.
Yesterday was dismal, cold and rainy. I briefly debated about whether or not I wanted to go. Mornings are always a bit chaotic, and it would mean a 20 minute drive. I was already running late. Then I thought about the tiny cube that my cousin lived in when he served in Iraq. I thought about the unpleasant conditions he and other soldiers deal with every day. I thought about how they place themselves in danger so that my country can be safe. And I thought about the soldier who died. Standing outside in the cold for an hour or two was the very least I could do.
We arrived in plenty of time; the plane delivering the soldier's body was an hour late. Mr. Boy and I, bundled up in warm coats, joined the hundreds of other people lining the street to welcome this soldier home. There were flags, balloons, signs and firetrucks. There were military veterans, active military, boy scouts, and regular families like mine. Most didn't know the soldier. It rained lightly from time to time, but we all waited patiently until we finally saw the flashing lights of the police cars leading the way.
Parents excitedly pointed out police cars, firetrucks and the Patriot Guard Riders on their motorcycles to their kids, but when the hearse passed by, you could hear a pin drop.
It is especially heart-wrenching for me watching the cars behind the hearse carrying the soldier's family. I can't imagine the pain they experience, having lost someone so young. This particular soldier was 25 and had just married his wife in September, deploying shortly after.
It is a very difficult thing to experience, but at the same time I feel proud that my son and I can be additional faces in the throngs of people showing a soldier's family their love and appreciation for his sacrifice. It means a lot to them.
I hope we will not have another occasion to welcome a soldier's body home to our area, but if we do Mr. Boy and I will be there.
DISCLOSURE: This website is monetized with affiliate links. I earn a small percentage of the sales price when visitors make purchases through affiliate links. Thank you for your support!
Share this post