Get ready for Valentine's Day with Healthy Essentials
| Updated:
This post is part of the HEALTHY ESSENTIALS® 2014 program by Johnson & Johnson Consumer Companies, Inc. and The Motherhood, who sent me a box of products and compensated me for my time. Opinions, experiences and photos shared here are all my own, and I hope you enjoy them.
Do you like to make a big deal of Valentine's Day, or do you prefer to keep it low key? The way to my heart is definitely a date night with my husband–I love a nice meal out and time alone together, both of which are very rare these days.
Even though my husband sees me at my worst, I like to take the opportunity to dress up a little bit, spend extra time on my hair, and wear a little bit of makeup when we have a chance to go out.
Johnson & Johnson Healthy Essentials products can help busy moms like me (or anybody) get date-night ready without spending a fortune.

Listerine is the quickest way to a nice clean, kissable mouth, and with its new EVERFRESH Technology, that fresh feeling will last three times longer than brushing alone. Listerine Ultraclean is the only leading mouthwash that has both an anti-tartar ingredient and that long-lasting freshness technology for fresh breath and healthy teeth and gums.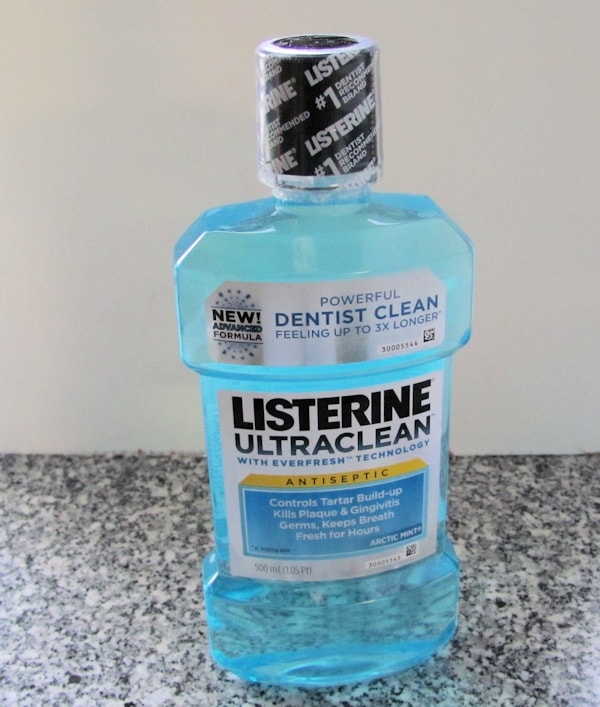 I hate to admit it, but often brushing my teeth is a rush job — I'm either in a hurry to get everyone going in the morning, or exhausted and wanting to jump into bed as quickly as possible. I can stash a bottle of Listerine someplace convenient like the kitchen or downstairs bathroom for a quick rinse to freshen my mouth and help keep germs at bay; it's a great supplement to brushing.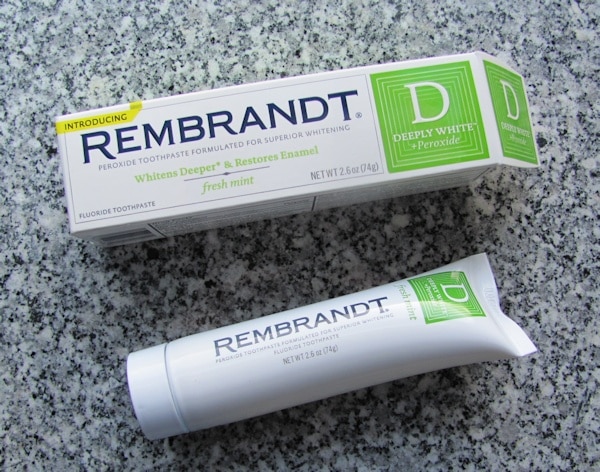 When I brush, Rembrandt Deeply White toothpaste can help undo the staining caused by that much-needed coffee I enjoy every day. The peroxide ingredient removes surface stains, but also penetrates deeper down for more whitening power. I love the fact that this toothpaste will also restore enamel. A healthy, gleaming white smile is one of the best accessories!
I mentioned in my last Healthy Essentials post that I hadn't been taking the best care of myself since our new baby arrived. Wearing a little bit of makeup again was one of my resolutions for this year — it just makes me feel a little bit better about myself.
I did a lot of research to find excellent, but affordable, solutions (because who wants to waste money on duds?), and I found Neutrogena products recommended time and time again. I purchased a few Neutrogena skincare products on my own, and was happy to receive some Neutrogena cosmetics to test for this post.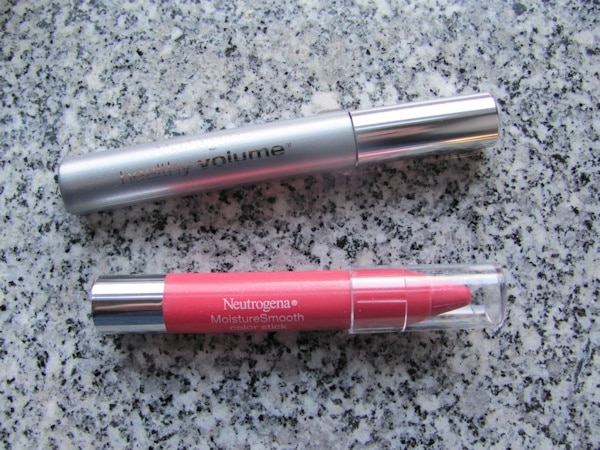 The Neutrogena MoistureSmooth color stick adds just a hint of color and sparkle, while making my lips feel soft and smooth. I think the Sweet Watermelon shade, a subtle pink, would work for just about anyone. I like that MoistureSmooth contains natural ingredients like fruit extracts, mango and shea butter.
I love the generously-sized applicator brush that comes with Neutrogena's Healthy Volume mascara. It was easy to apply evenly to my lashes, which looked natural, separated and soft, not crispy and clumped. Last night I forgot that I was wearing mascara and went to bed without removing it. When I woke up, it had not smudged a bit — I was amazed!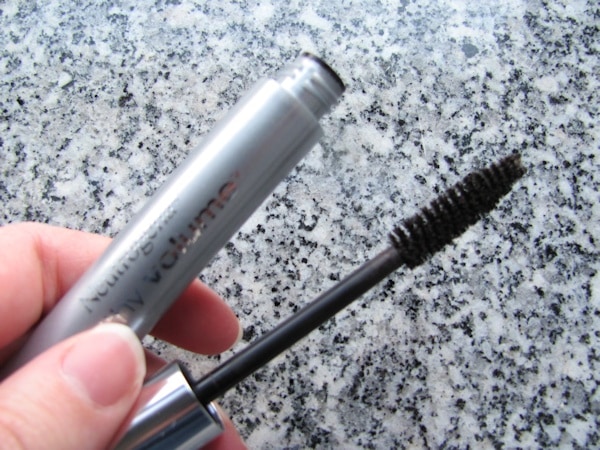 Both of these makeup products have conditioning qualities, which is oh-so important during dry, cold winter weather. I'd share a picture of myself all made up, but I'm fighting a cold and look wretched. I really like these and other Neutrogena products I've tried (I think I have a new favorite mascara), and will probably purchase them for my makeup bag when I run out.
Printable Coupon Savings
Want to try some of these products yourself? Johnson & Johnson is offering some great printable coupons so you can save money on the products I mentioned. Just visit the Healthy Essentials website during February to find printable coupons like:
$1 off Listerine products
$3 off any two Rembrandt whitening paste or rinse products
$1 off any Neutrogena cosmetics
and more!
Isn't it great that you can just head to your nearest drugstore or grocery store to find excellent products that will make you look and feel date-night ready? Whatever you have planned, I hope you pamper yourself this Valentine's Day, and have some fun.
DISCLOSURE: This website is monetized with affiliate links. I earn a small percentage of the sales price when visitors make purchases through affiliate links. Thank you for your support!
Share this post