Get great discounts on designer baby items from The Mini Social
| Updated: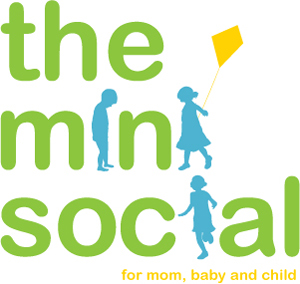 I heard about a new website called The Mini Social through a tweet from Skip Hop (skiphopnyc). I decided to check it out, and I'm glad I did! The idea behind the site is to offer big discounts (typically about 60% off) on designer baby brands through virtual sample sales. The sales are available only to members, but registration is currently open and it's completely free! Each sale is short in duration (48-72 hours) so you need to act quickly if you see something you like. There are currently a variety of products available. Skip Hop has some great offerings, including their very popular City Chic diaper bag for just $70.00 (it's normally $150)! You can also pick up some cute baby and toddler shoes from see kai run for a significant discount (more than 50% off). Unfortunately shipping isn't free, but it's a flat rate of $9.95 for UPS shipping on all but the largest items, so even with that cost you should get a significant deal.
This is a great way to save some money on quality brands for your kids, or awesome gifts for someone else's kids. You can also feel good knowing that a portion of the proceeds from your purchase will go to a charity.
DISCLOSURE: This website is monetized with affiliate links. I earn a small percentage of the sales price when visitors make purchases through affiliate links. Thank you for your support!
Share this post