Friday Funny: Working Mom
| Updated:
I've been so busy that I nearly skipped out on my Friday Funny! Sometimes I don't even know what day it is. Anyway…here's a classic Family Circus cartoon that made my mom laugh, and now I can laugh at it too!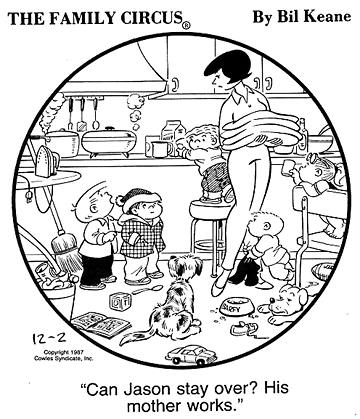 DISCLOSURE: This website is monetized with affiliate links. I earn a small percentage of the sales price when visitors make purchases through affiliate links. Thank you for your support!
Share this post