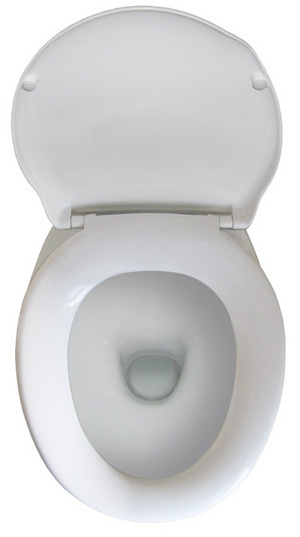 I was eight months pregnant and grudgingly getting ready for another day at work, when the unthinkable happened; in all my pregnant clutziness, I knocked my treasured Sedu Straightener off of the bathroom vanity…and into the toilet! Don't worry–the straightener was unplugged at the time! I always put the toilet cover down when using any electrical appliance in the bathroom, but being heavily pregnant, nature had called before I had put the straightener away and I forgot to put the cover down again.
I stared in utter disbelief at my ultra-expensive hair device lying partially submerged in the toilet bowl, of all places. The Sedu had been a very rare personal splurge, and my naturally messy hair had come to depend on it. With a baby on the way and plans to stay at home full time to raise him, I knew I couldn't afford the $100+ pricetag to replace my straightener. Cheaper store-bought tools simply didn't get the job done for me. I briefly entertained the notion of letting the iron dry out for a few days (it hadn't gone totally under) before testing it, until I imagined blaring headlines such as Pregnant Woman Electrocuted by Waterlogged Styling Tool and thought better of it. In fact, the instruction manual stated that the device should never be used after being submerged in water, so I knew my Sedu was a goner, whether or not it could potentially work.
I was ready to resign myself to a life of mediocre hair when I decided to read the warranty booklet that had come with my straightener. The Sedu had a one year warranty, and I had only owned it for a few months. Of course, the warranty didn't cover sheer stupidity or clumsiness, but I thought that I could at least send it away to be repaired, hopefully for less than it would cost to replace. I emailed customer service to inquire about repair costs.
I told customer service exactly what had happened, that I knew it wasn't covered under warranty, but that I wanted a price quote for repair. A customer service representative replied promptly, telling me that I could send my straightener in for a replacement! Thinking she must have missed something, I wrote back, reiterating that my straightener had no defects, I had simply, idiotically, dropped it into my toilet. A different customer service representative replied that they would indeed replace my straightener under warranty! All I had to do was box up my straightener, pay to ship it to Folica, and include a check for $9.95 to cover their processing and shipping costs.
I packed up my straightener and sent it to Folica with the check and (skeptically) a letter once again explaining what had happened. I figured that maybe they would just take a look at it, determine it to be safe, and send it back again. Or perhaps they would deem me an idiot and I would never see my straightener again. But three days after I sent out the package, the Folica processing center had cashed my check and informed me that my straightener was on its way. When the box arrived, it contained a brand spanking new Sedu Straightener!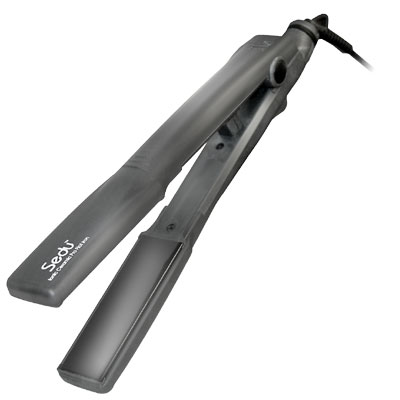 I am still flabbergasted by the amazing customer service displayed by this company (who has gotten a bad rap in the past). I never even mentioned that I was eight months pregnant in order to garner their pity. So, if you're like me and could not go out in public before some quality time with your straightener, don't be afraid to splurge on a quality tool from Folica.com…because if something goes wrong, they've got your back!
DISCLOSURE: This website is monetized with affiliate links. I earn a small percentage of the sales price when visitors make purchases through affiliate links. Thank you for your support!
Share this post