Favorite Deals: Fuel Advantage from Price Chopper and Sunoco
| Updated:
UPDATE 5/16/2012: Since writing this post, Price Chopper has increased the earnings threshold to $100. You must now spend $100 to save $0.10 off per gallon of gas.
As gas prices approached ridiculous levels this past summer, my local Price Chopper store introduced a fabulous program providing a way to save on gas. For every $50 spent on groceries, I receive $0.10 off per gallon of gas at a participating Sunoco station!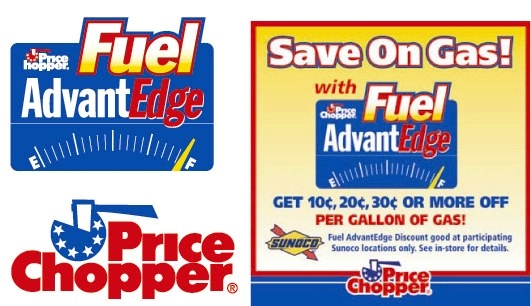 Since my husband and I shop at Price Chopper anyway, this didn't pose any inconvenience for us. We're rewarded for what we do every week! The only requirement is that we use our Price Chopper "AdvantEdge" card at checkout, something we do anyway because it provides cost savings on sale items and other benefits. As an added bonus, Price Chopper has the lowest local price on the hypoallergenic baby formula I buy, so we get $0.10 off a gallon of gas every time we buy a couple cans of formula. The price of gas was one thing that was truly putting a burden on us, but this program made it so much more affordable. The Sunoco pumps have been configured so that the price drops after you swipe your AdvantEdge card at the pump (you can also use your key fob card, but you will need to go into the store to have it entered into the system prior to pumping your gas).
From a marketing standpoint, it's an ingenious plan. Price Chopper stores and Sunoco stations both benefit from the added business (and customer loyalty). And there will always be the people who buy more at the grocery store than they typically would have, just to get the extra money off their gas. Sunoco shops benefit from the customers who walk inside to pay with cash…and notice something they want to buy while they're inside.
There have been rumors that the program will be ending since the price of gas has been dropping, but so far it's still alive and well in my area. I hope Price Chopper and Sunoco will continue this service for a long time to come, as it truly benefits their customers and keeps us coming back!
DISCLOSURE: This website is monetized with affiliate links. I earn a small percentage of the sales price when visitors make purchases through affiliate links. Thank you for your support!
Share this post