Reader Project: Tom's Faux Leaded Glass Garage Windows
| Updated:
It always brightens my day when people let me know that an idea I've posted has helped inspire a project of their own. Tom commented on my YouTube Leaded Glass Window Tutorial that he was using the same technique to revamp his garage door windows. I asked him to send me some photos to share with my readers, and he obliged.
Before, Tom's garage featured nice ornate plexiglass windows, but the Victorian motif just didn't match the look and feel of his home. He wanted a more "Frank Lloyd Wright" aesthetic.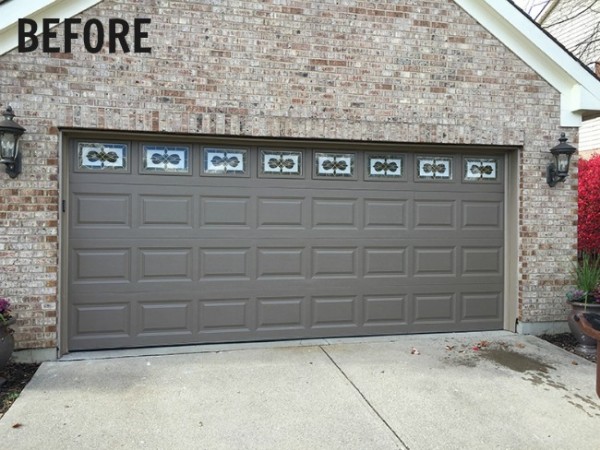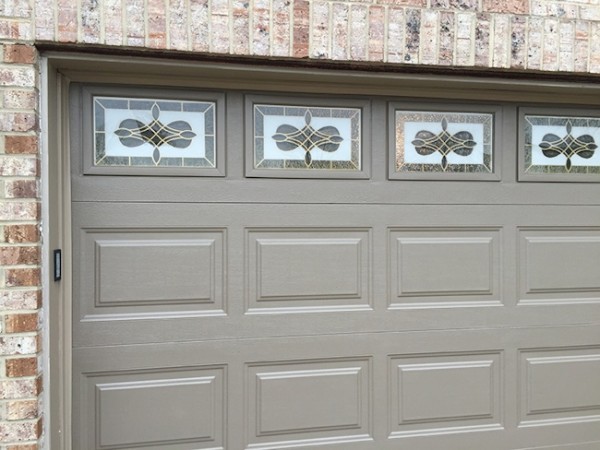 After replacing the old windows with plain glass, he used Plaid Redi-Lead strips on the outside to create rectangle-based geometric patterns that he designed to fit each section.

Then, Tom applied Gallery Glass paint on the inside (so it wouldn't be exposed to the elements) in a variety of textures.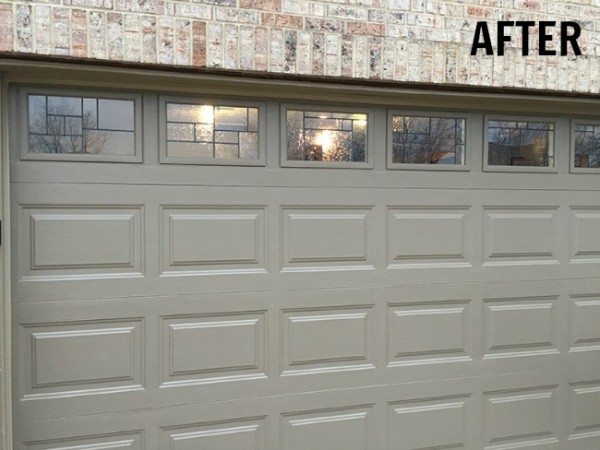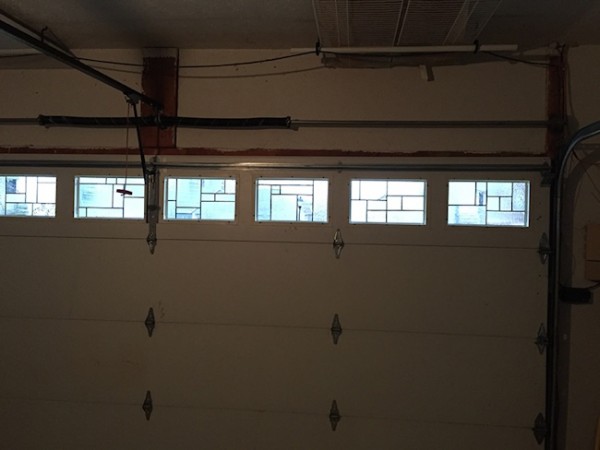 I think the end result is great–it definitely has that Frank Lloyd Wright prairie style look to it, and the subtle new pattern blends so much better with the brick.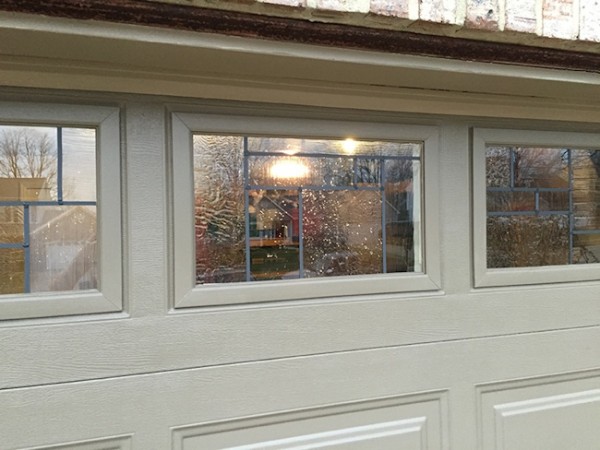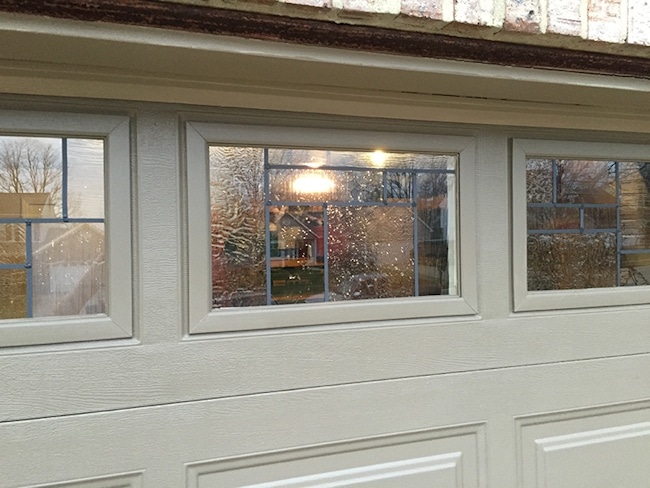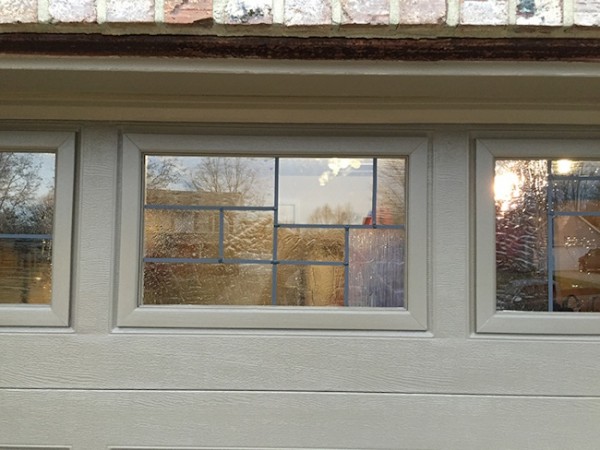 Awesome work, and thanks for sharing, Tom!
In addition to the YouTube video, you can learn more about my own Faux Leaded Glass Window project here.
If you've used any of my tutorials, feel free to send photos of your work to jen@jenspends.com. I love to show my readers how other regular people do great projects, too!
DISCLOSURE: This website is monetized with affiliate links. I earn a small percentage of the sales price when visitors make purchases through affiliate links. Thank you for your support!
Share this post