Don't miss this fabulous free sample from Valspar
| Updated:
I learned recently that Valspar is giving away free paint samples. I am a big fan of Valspar, paint and freebies in general, so I signed right up and was lucky enough to snag one of the free samples. I was expecting to a small can of paint in the mail. Instead I got this: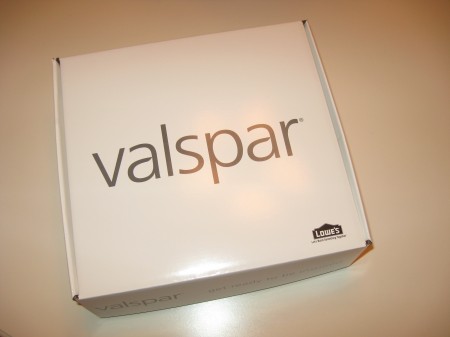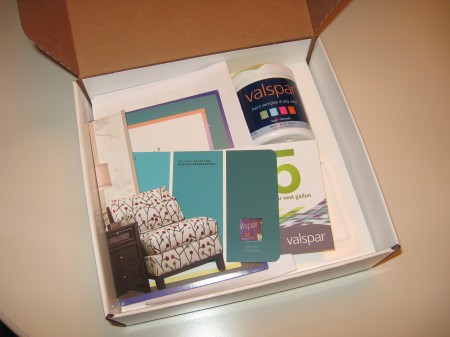 A paint chip of the sample color I chose, as well as three coordinating paint chips that were included in an envelope, a coupon for $5 off a gallon of Valspar paint, and a thank you note…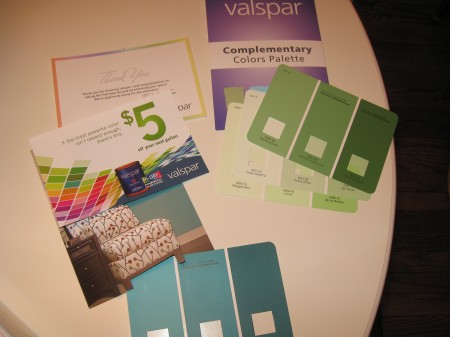 And, finally, a 7.2 fl oz can of the sample color I chose, two adorable little plastic paint trays with a cover, and a miniscule roller with two roller covers!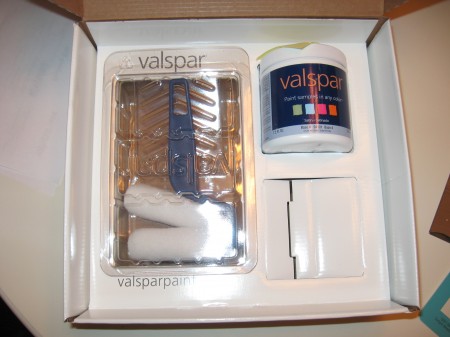 Valspar really went all out on the packaging and presentation–I am super impressed! Obviously their goal is to encourage consumers to purchase much more of their product after they've sampled it, but I have to confess that I had a different motive for ordering the sample. I have a big wall art project that I've been wanting to do, and this was a great opportunity to get the background color I needed pre-mixed.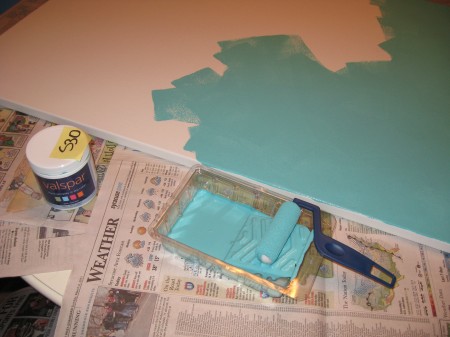 Considering that I have painted every single room in my home and the entire exterior with Valspar paint, I hope they will forgive me! It really is great paint, and I would recommend it to anybody.
To get your own free sample, visit the Valspar Free Sample Store page at 9:00 a.m. CST to sign up. They give away 1,000 free samples per day. I was suprised by how quickly mine was delivered–I think it took about a week. Note: If you intend to use your sample for a small house project and color is very important, you may want to check out paint chips in a Lowes store before you order your sample–a computer screen can't give you a true representation of the actual color. My sample was a bit different from what I expected, but it will do the job.
Enjoy!
DISCLOSURE (what's this?): I am not in any way affiliated with Valspar and do not profit from this post.

Share this post