Create your own donut for a chance to win $12,000
| Updated: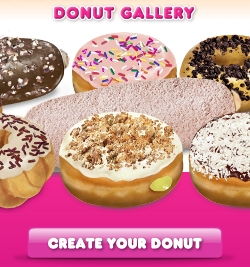 I saw a mention of the Dunkin' Donuts Next Donut Contest, so I decided to check it out. I was up past my bedtime trying to concoct delicious donuts in the virtual kitchen. The website provides a variety of shapes, doughs, fillings and toppings to choose from. I was disappointed that I couldn't let my imagination run quite as wild as I would have liked, but the interface is easy to use, and it proved to be a fun way to pass some time nonetheless.
I jumped into things a little too quickly though – I should have read the rules first! As it turns out, the actual taste of your donut counts for only 5%, while the creativity of the name is worth 40%, and the "Donut Story" is a whopping 55%! Each entrant can submit a maximum of three donuts. I wrongly presumed that they were just looking for the best recipe idea, and gave all three of my entries straightforward names with "stories" comprised of little more than the ingredient lists. You cannot modify entries once they are submitted. Looks like I won't be taking home $12,000.00, even if I did think my "Fabulous French Toast" donut was a magnificent idea.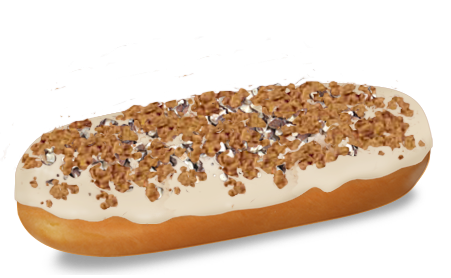 So, if you have some time to spare, go create some donuts! Just make sure you put on your thinking cap rather than your chef's hat, because the writing portion is worth all the points. The contest runs through April 7th.
DISCLOSURE: This website is monetized with affiliate links. I earn a small percentage of the sales price when visitors make purchases through affiliate links. Thank you for your support!
Share this post