Chuck E. Cheese rolls out new pizza recipe
| Updated:
If you grew up in the 80's like I did, chances are you have fond memories of visiting Chuck E. Cheese, whether for a birthday party or just a family treat. Okay, so I did go through a brief period as a toddler when I was terrified of the oversized mouse mascot walking around the mall, and wouldn't go near the place without pitching a fit…but fortunately the only memories that stuck are happy ones of skee ball, ball pits and the animatronic show. I was happy when I noticed Chuck E. Cheese restaurants popping up in our area, so I could pass the fun along to my son.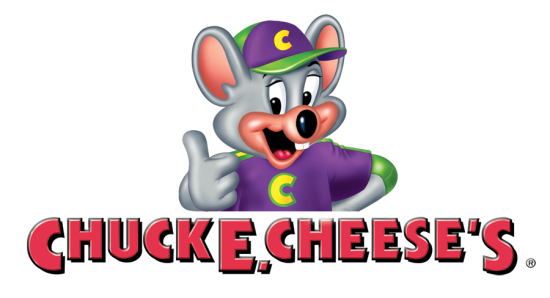 Chuck E. Cheese has recently revamped their pizza recipe and asked me to try it out. Nobody has to ask me twice to try pizza. Yum! Here's what Chuck E. Cheese says about their new pizza:
We started from scratch to bring you our all-new, cheesier, crispier pizza. Made with fresh, never frozen dough, 100% real Mozzarella cheese, zesty pizza sauce, and a variety of quality toppings, it's a pizza the whole family will love!
I learned from this video that their fresh dough is made on site, and they replaced a frozen cheese blend with fresh mozzarella grated on site daily.
We visited a local Chuck E. Cheese restaurant and ordered our pizza with green peppers, sausage and mushrooms. It looked delicious!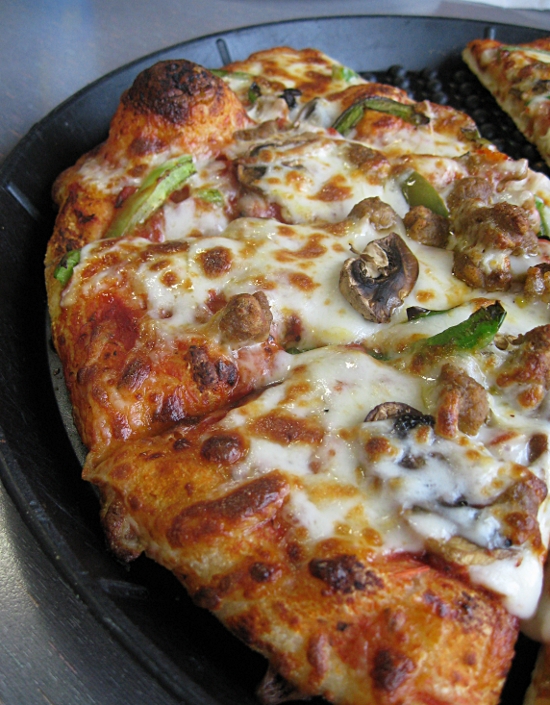 The first thing that struck me about the pizza was the crispy crust, which reminded me of my favorite local pizza place. Crispy (but soft inside) crust is a must for me. The corn meal on the bottom added to the texture and authenticity, and it wasn't at all greasy. The toppings seemed very fresh, and the cheese was great. I have definitely had my share of bad "manufactured" pizza at chain establishments, often with crust that you can just tell isn't fresh and cheese of questionable origin. A hand-tossed pie from a local mom and pop pizza place it isn't, but I think Chuck E. Cheese's recipe is very good and their food seems to be as much a priority as the entertainment they provide. I do have to admit that I kind of missed the garlic flavor that they added to their old crust, but I'm sure the newer version is healthier. Overall we really enjoyed our meal, and I think it's great that Chuck E. Cheese made these positive changes to their menu.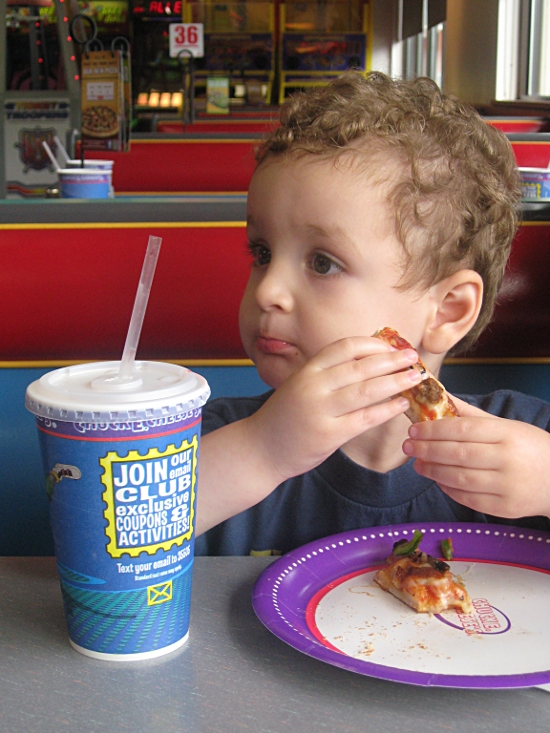 Haven't set foot in a Chuck E. Cheese in decades? Though the experience has changed a bit (no more ball pit), it's just as much fun as I remember. They offer a great assortment of games and rides to suit all ages, from toddler to mom and dad. Everything costs just one token to play, unusual for an arcade. Many of the games dispense tickets (each try will net you at least one) that can be traded in at the prize counter for a little reward.
Chuck E. Cheese coupons frequently appear in newspaper coupon inserts, or you can print coupons from the Chuck E. Cheese website (they allow you to use more than one for larger parties). I think it's a lot of entertainment bang for your buck.
DISCLOSURE: This website is monetized with affiliate links. I earn a small percentage of the sales price when visitors make purchases through affiliate links. Thank you for your support!
Share this post