Beat the Rush with The Budget Mommy
| Updated:
For today's installment of our Beat the Rush Gift Guide, we turn things over to Amy at The Budget Mommy.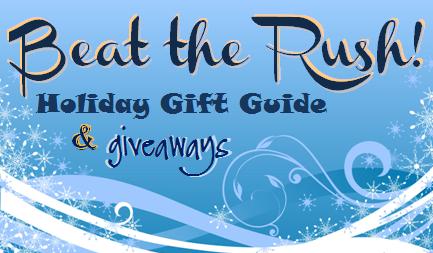 Do you have more gift list than you have budget? I love to give nice gifts, but I don't have a lot to spend. I look for ways to stretch my budget to the max, so I can give as much as possible without hurting my family financially. Deal sites that sell closeouts can be a great resource for finding quality items for less–just remember to research the items to make sure you're getting a quality product and the best deal.
Today Amy talks about MamaBargains.com, a daily deal site that offers a variety of discounted baby and toddler items each day. Once a deal sells out, a new one is added in its place. Unlike other deal sites, MamaBargains offers several shipping options to choose from if you are in a particular hurry.
A gift certificate to a site like MamaBargains is a great idea if you don't have a particular item in mind, and with the low prices your gift will go far! Or, scope out the deals yourself and stock up on low-price gift items for the mamas and babies you know. Amy can get four lucky readers started with $50 gift certificates to MamaBargains.com! Head over to her site, The Budget Mommy, to enter and learn more about MamaBargains.
To see our complete giveaway schedule, click here. We have a few great giveaways already in progress, and more to come!
DISCLOSURE: This website is monetized with affiliate links. I earn a small percentage of the sales price when visitors make purchases through affiliate links. Thank you for your support!
Share this post