Beat the Rush with Savings and Stewardship
| Updated:
Today our Beat the Rush Gift Guide takes us to Savings and Stewardship where Alecia can help you enjoy a fun New Year's Eve.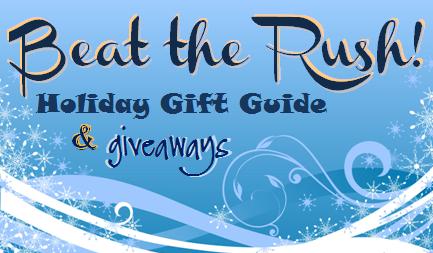 I love celebrating New Year's Eve with some fantastic food, staying up late to watch the ball drop, and indulging in a rare glass of champagne (my favorite drink). And of course there's always the obligatory midnight kiss! While you prepare for a fabulous New Year's Eve party, tuck some of your favorite NIVEA Lip Care product in your clutch to ensure your lips are kissably soft for the big moment. Of course lip balms make great stocking stuffers, too!
I don't think standing in the cold in Times Square on New Year's Eve is my cup of tea, but it does look like an exciting time. Nivea is providing some fun branded gear to help you feel like part of the Times Square party in the comfort of your own (warm) home. They are also sponsoring a $150 gift certificate to Wine.com so you can stock up on some great champagne! I love it when family or friends gift us a nice bottle of wine or champagne to save for a special occasion. A gift certificate to Wine.com is a great gift idea to help your recipient celebrate the holidays, or to save for a relaxing evening once the holiday frenzy has died down.
Head on over to Savings and Stewardship for your chance to win a prize pack of Nivea branded gear, Nivea lip care products, a $150 Wine.com gift certificate, and even a day-after survival kit!
To see our Beat the Rush giveaway list, click here.
DISCLOSURE: This website is monetized with affiliate links. I earn a small percentage of the sales price when visitors make purchases through affiliate links. Thank you for your support!
Share this post