Beat the Rush with Mommy Octopus
| Updated:
For today's Beat the Rush Gift Guide recommendation we turn to Erin at Mommy Octopus.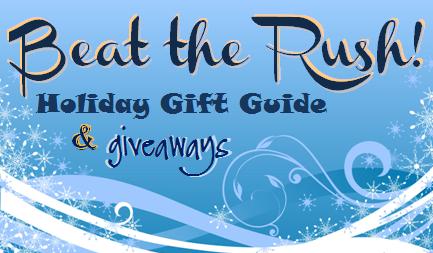 I'm sure you're all familiar with various daily deal sites that offer vouchers to use at restaurants, stores, hotels and more. When it comes to gift-giving, they can help you get more mileage for your money. Last Christmas I gave my husband a gift certificate (worth twice as much as I paid) to his favorite bagel shop. He was able to enjoy some nice lunches during his work week and really liked the gift. I have used discount vouchers myself to help save money when shopping for toys or clothing for my son.
Today Erin introduces us to Plum District, a daily deal site designed specifically with moms in mind. All of the offers are geared toward making parenting easier or more fun. Deals include discounts for a family movie night, photo cards, toys and games, and more. You can find deals in an assortment of major cities, but they also offer "everywhere" deals that can be used nationwide.
Erin is going to help four lucky readers get some great gifts with $50 gift certificates to Plum District! Head over to Mommy Octopus to read more about Plum District and enter to win.
You can see our complete Beat the Rush giveaway schedule here.
DISCLOSURE: This website is monetized with affiliate links. I earn a small percentage of the sales price when visitors make purchases through affiliate links. Thank you for your support!
Share this post