Beat the Rush with I am THAT Lady
| Updated:
Today's Beat the Rush Gift Guide recommendation comes from Lauren at I am THAT Lady.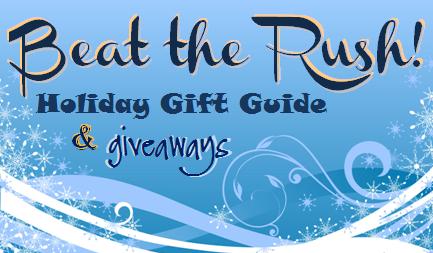 Lauren recommends putting together a gift basket of Eucerin and Aquaphor products to get your recipient through the cold, dry winter months intact.
The holidays can be stressful and chaotic, giving us more reason to try and remember the little things that can help make our lives easier – like proper skin care! Don't let your dry, itchy skin get in the way of holiday fun. Remember to protect your skin everyday with a daily moisturizer like Eucerin Calming Crème or Intensive Repair.
Freezing Rain. Wind. Snow. Sleet. Rough winter weather can mean rough winter skin. Aqupahor may be your best defense to help heal dry, chapped winter skin… even on your lips! Aquaphor Lip Repair is clinically proven to effectively relieve dryness and soothe chapped lips while visibly improving the condition of your lips. You'll never want to leave home without it!
I don't spend a lot of money on myself, so I love gifts that help me pamper myself. But I have to admit that I balk at those generic "spa" gift baskets you can get at any department store around the holidays. I am very picky about what I put on my skin, so I just refuse to use lotions or bath salts or makeup from some dubious factory in China. Gross! What kind of dyes and perfumes are in them? Who or what tested them for safety? Do they even work? Maybe I'm a product snob, but I just cringe when I see guys in line for the cashier holding one of those gift sets. Stick with established brands that work, and you can't go wrong.
Eucerin and Aquaphor are both great brands making excellent products that will help your gift recipient get through a winter of cold, dry air. Afraid skincare products are too ordinary? Well, sweeten the deal the way Lauren has by adding in some stylish extras like a new hat, scarf and gloves, and a new pair of sunglasses for those blinding winter days.
Lauren can help two lucky readers put together some great gift baskets–she is giving away one Eucerin prize pack with a $150 gift card to Sunglass Hut and one Aquaphor prize pack with a $150 Target gift card! Head on over to I am THAT Lady to enter.
You can see the rest of our Beat the Rush giveaway schedule here.
DISCLOSURE: This website is monetized with affiliate links. I earn a small percentage of the sales price when visitors make purchases through affiliate links. Thank you for your support!
Share this post