Beat the Rush with Couponing to Disney
| Updated:
Today we kick off our Beat the Rush Gift Guide with Kristin at Couponing to Disney. I love the idea behind her site, which focuses on saving money on everyday things in order to afford special memories, like trips to Disney World!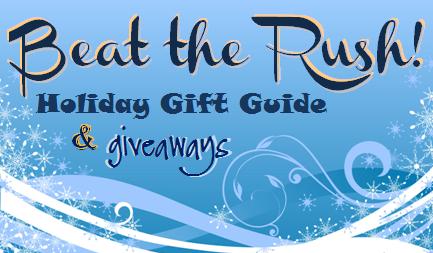 Kristin's gift recommendation is a Christmas ornament and a recordable storybook from Hallmark. Christmas ornaments make fantastic gifts, and Hallmark ornaments are among the best. My dad has given my mom a new ornament every year since they were married, and now they have enough to fill up the Christmas tree! Each one has a special meaning, and I have enjoyed looking at the small details on the decorations since I was a little girl. Exchanging ornaments each year is a tradition I have carried on in my own family.
Recordable storybooks have captured my interest, too. My son loves his relatives on Daddy's side, but since they live in England we don't see them often. A recordable storybook would be a special way for him to remember their voices in between visits and phone calls, and make them feel like they are part of his special story time before bed.
Four lucky readers can win a set from Hallmark that includes one Disney Tangled ornament and one "What Makes a Princess?" recordable storybook. Head on over to Couponing to Disney to learn more about these products and to enter!
To see the complete Beat the Rush giveaway schedule, click here.
DISCLOSURE: This website is monetized with affiliate links. I earn a small percentage of the sales price when visitors make purchases through affiliate links. Thank you for your support!
Share this post