Beat the Rush with Couponing for 4
| Updated:
We're back for our second and final week of our Beat the Rush Gift Guide starting with a great recommendation from Alli at Couponing for 4.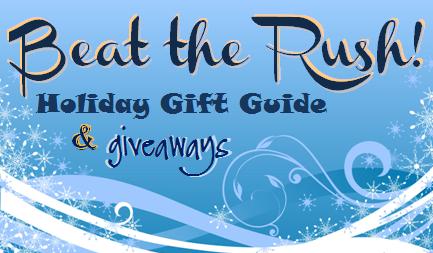 I've mentioned in the past how much I love magazines. There's something about the glossy pages and the great photography that I can't get enough of. I use magazines for home decorating inspiration, recipes and even coupons. A magazine subscription is a fantastic gift idea because it's something that lasts throughout the year and saves the recipient money by keeping him or her away from those newstand prices at the grocery store. I ask for an Architectural Digest subscription every year for Christmas and it's a gift I always enjoy.
Of course we're all familiar with the pesky subscription cards that fall out of magazines, but they rarely offer the best deal. Purchasing magazine subscriptions online is often much cheaper, and more convenient too. Today Alli introduces us to DiscountMags.com where you can choose from over 1,500 magazine titles at discount prices. Oh, and remember when we talked about Ebates the other day? Well, they currently offer 10% cashback when you shop at DiscountMags.com, so you can give yourself a little gift while you save money shopping for someone else.
Alli has $50 gift certificates to DiscountMags.com for four lucky readers, so head on over to Couponing for 4 to enter!
To see our complete Beat the Rush giveaway schedule, click here.
DISCLOSURE: This website is monetized with affiliate links. I earn a small percentage of the sales price when visitors make purchases through affiliate links. Thank you for your support!
Share this post