Beat the Rush with Bargain Blessings
| Updated:
For today's installment of our Beat the Rush Gift Guide, we head on over to Bargain Blessings where Jennie shares a fantastic gift recommendation and tells you how to get some money back when you do your holiday shopping.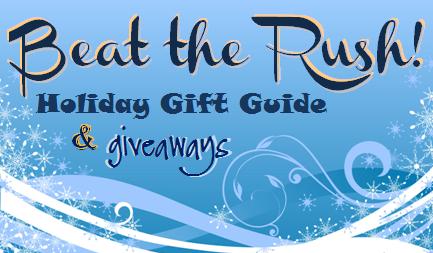 How many of you are signed up with Ebates.com? I have been using it for a while now and have enjoyed cash back for online purchases that I needed to make anyway. Before I buy anything online, I head to the Ebates website to see if I can get cash back. They are affiliated with a huge selection of websites, so most of my purchases qualify. Better yet, the Ebates website is also a great resource for online coupon codes and discount links that save me even more money when I shop. Jennie provides some great information on her website to explain exactly how Ebates works.
As if all that cash back isn't sweet enough, Ebates is sponsoring an awesome prize: a Nook tablet! This isn't even available to the public yet, but if you head over to Bargain Blessings, you can enter to win one! Nook e-readers have been great from the beginning, but this takes things to a whole new level with HD video, popular apps and more. Considering everything this device can do, the pricetag of $249 isn't that bad at all. We have a tablet in our household, and it has been wonderful for the whole family.
Click to read more and enter to win!
You can find the complete Beat the Rush giveaway schedule here.
DISCLOSURE: This website is monetized with affiliate links. I earn a small percentage of the sales price when visitors make purchases through affiliate links. Thank you for your support!
Share this post