An easy and inexpensive "Elmo" stocking
| Updated:
While my husband and I were unpacking Christmas decorations this year, I realized that I had misplaced my baby's Christmas stocking.  Or perhaps I had just skipped doing a stocking for him last year, since he was only five months old.  I can't remember.  In any case, I needed one for him this year since Santa has a few stocking stuffers for him.
Money is tight, to say the least, but I wanted something special for him.  An idea struck me while I was perusing the selection at my local Walmart:  those furry red stockings reminded me of a certain Sesame Street character that my son is crazy about!
Most young kids love Elmo, and my little boy is no exception.  Elmo, whom he refers to as "Dah-doooo!" has captivated his attention since he was a few months old, and his small stuffed Elmo doll is a favorite possession.  He gets so excited when he recognizes Elmo in pictures or on TV.  I knew that with a little bit of felt I could make a $2.00 Christmas stocking look like Elmo.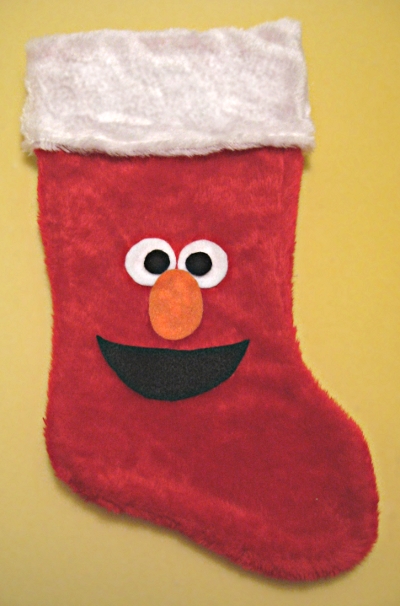 For about $1.30 more, I purchased three pieces of felt in white, black and orange.  I referred to a picture of Elmo to determine the shapes I needed then cut them out and glued them to the stocking with craft glue (my glue gun is M.I.A.).  For less than $5.00 and a few minutes spent, I created a cute custom stocking for my baby boy.  If you prefer, you could use a blue stocking to recreate Grover or Cookie Monster.  It's really pretty easy!  Sure, it's nothing fancy…but as soon as my son spotted his stocking he shouted "Dah-doooo! Dah-doooo!" and ran off with it.  It won my son's approval, and that's all that really matters.  I can't wait to see how much more excited he is when he finds little surprises in it on Christmas day!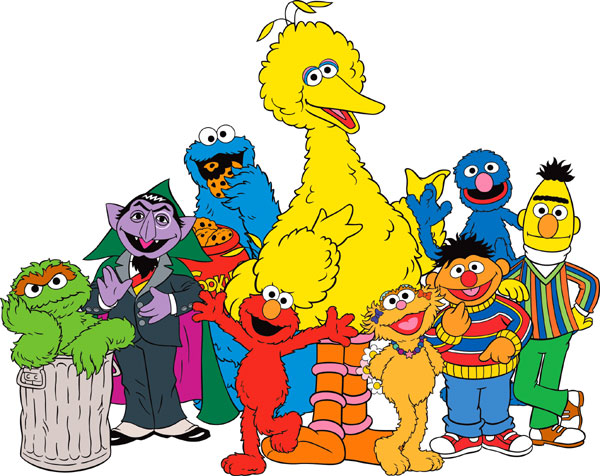 DISCLOSURE: This website is monetized with affiliate links. I earn a small percentage of the sales price when visitors make purchases through affiliate links. Thank you for your support!
Share this post