7 Things I've been doing instead of blogging
| Updated:
In January I privately resolved to update my blog at least once per week, and I proudly made it all the way to June having done so. Once per week is nothing for most serious bloggers, but for me it's a rather significant feat!
Then, I fell off the wagon.
After a long winter of polar vortexes, seemingly unending sickness brought home from school and scarce daylight, it seems like a crime not to enjoy the nice weather to its fullest, and my family has been doing just that. And then there is just the busyness that comes with having more than one child: one in school, the other starting to walk.
Here are some of the things I've been up to while I've been slacking on the blog.
Gardening
Taking a page out of my friend Amy's book, we decided to add an edible component to our front yard: a blueberry hedge! We bought and planted six blueberry bushes that are tiny right now but still laden with hundreds of berries waiting to ripen. The bushes were inexpensive at Lowes, and they had many varieties (that grow to different sizes) to choose from.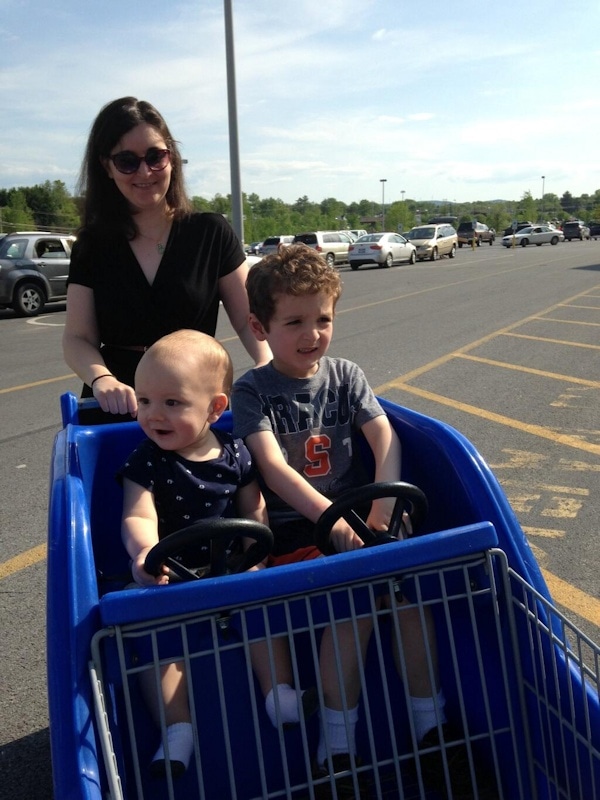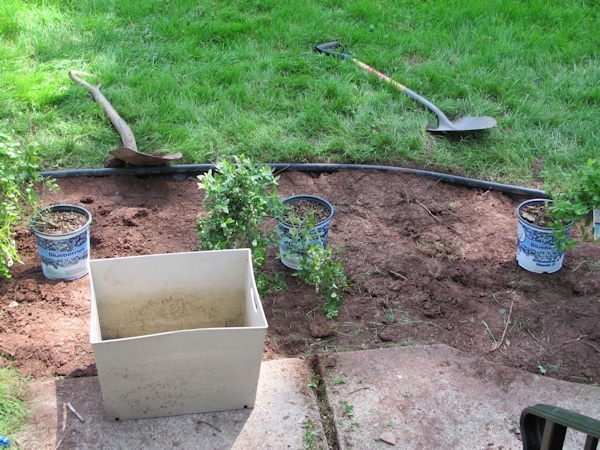 So far, so good. Here's hoping the bushes make it to next summer.
Parades
The warmer weather brings numerous parades, several of which we have attended. The boys clapped at big firetrucks, added to the candy stash we never really eat (between school parties and parades, I think I could skip buying Halloween candy), and they enjoyed the rides at the Firemen's Field Days.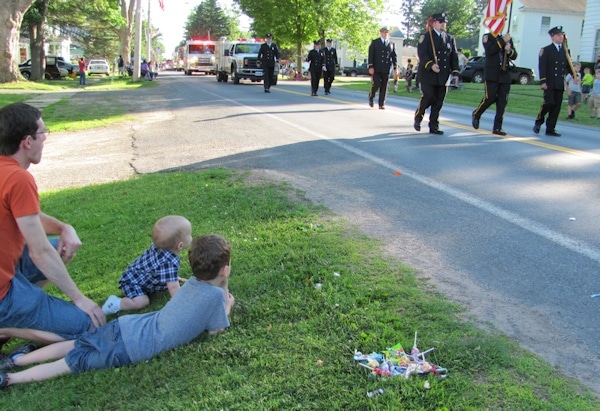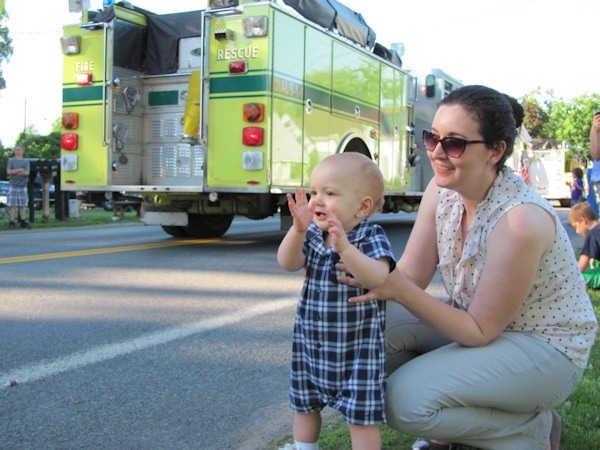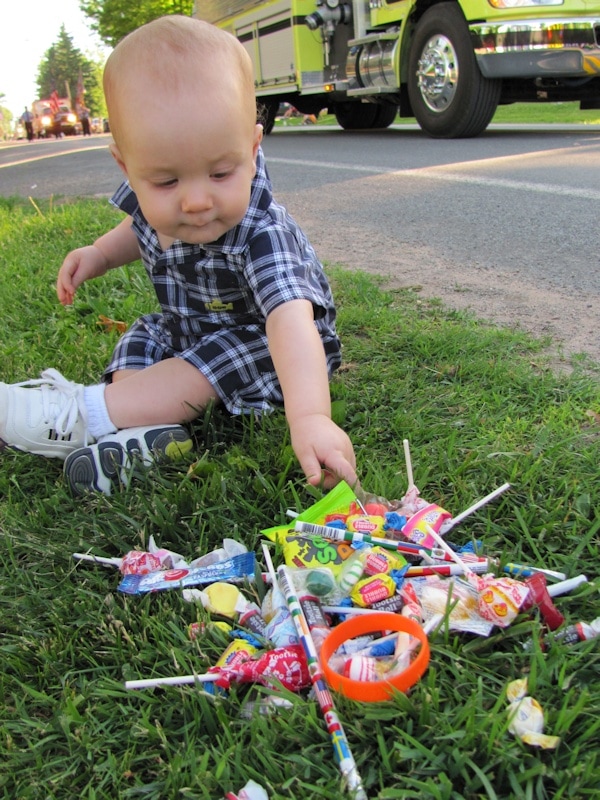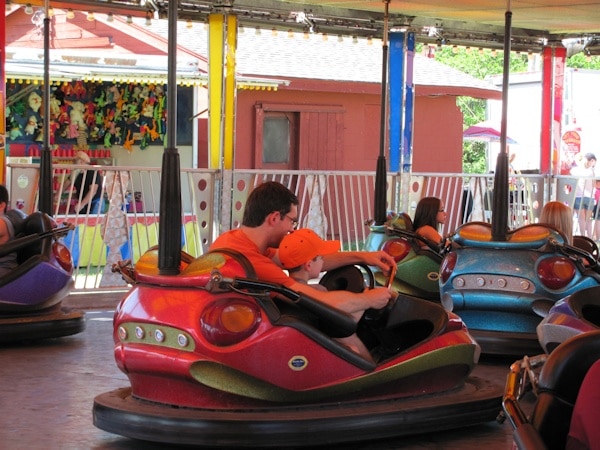 We also took in the always great Boxing Hall of Fame parade where we saw such varied personalities as Miss America, George Foreman, Don King and others, along with numerous marching bands, bagpipers (still my oldest son's favorite) and more.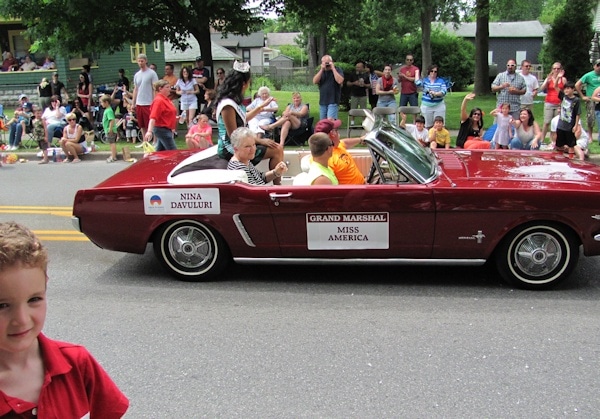 Tasting Syracuse
My husband planned to attend the Taste of Syracuse on his lunch break, and he made me so hungry as he planned out his $1 samples the night before, that I decided to surprise him by showing up with the baby.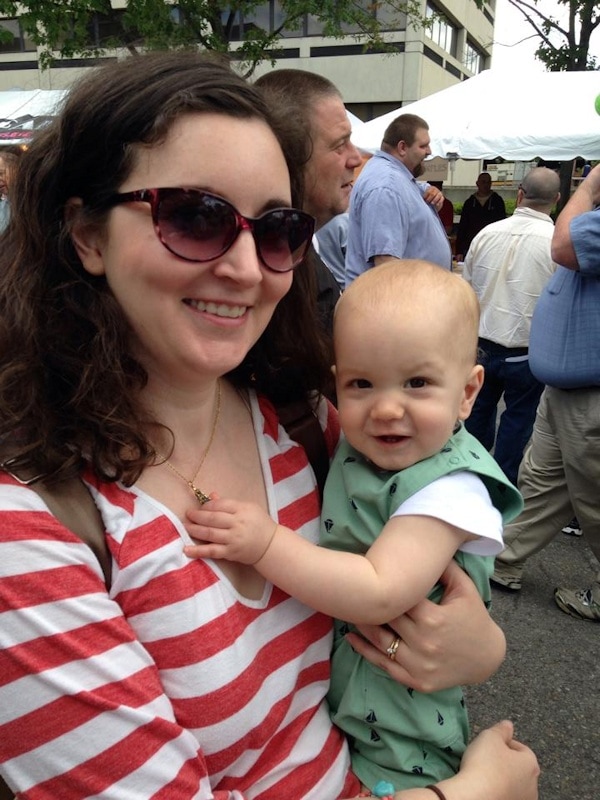 It was the first time any of us had attended, and it was much bigger than we had imagined! There were lots of great $1 samples to try. Some of my favorites were the Shrimp Wrap, Loompya and the Risotto Bomb. It turns out Syracuse is very tasty.
I was proud of myself for navigating around downtown Syracuse without the benefit of my (stolen) GPS.
Exploring History
My soon-to-be first grader has discovered a passion for history, in particular what he calls "cononial times", so when I learned that there would be a Revolutionary War encampment at Fort Ontario, I knew we had to go. The weather was cool and very windy, but we still had a wonderful time exploring the old buildings and walking among reenactors in period appropriate attire. My husband was amused that the British won the pretend battle handily.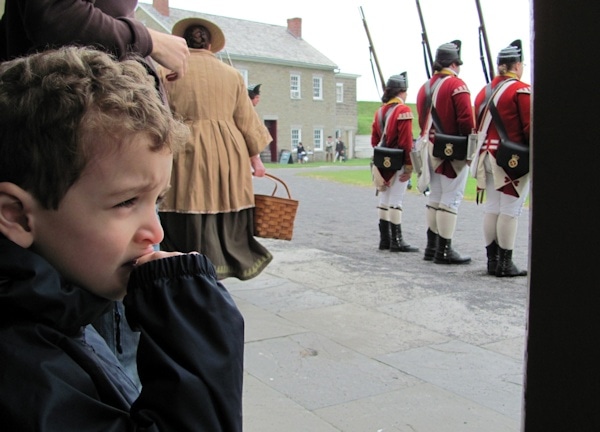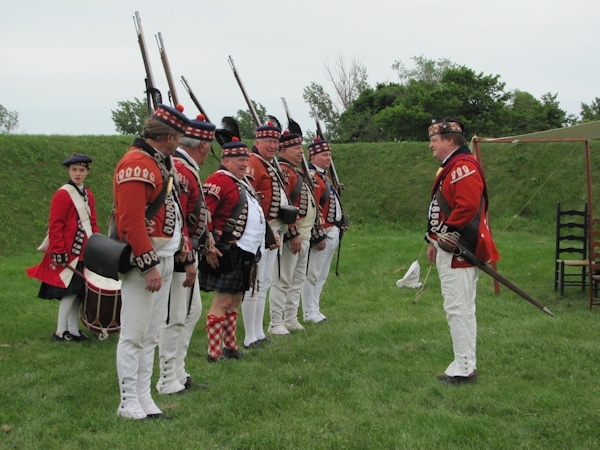 The baby was less amused by the whole thing.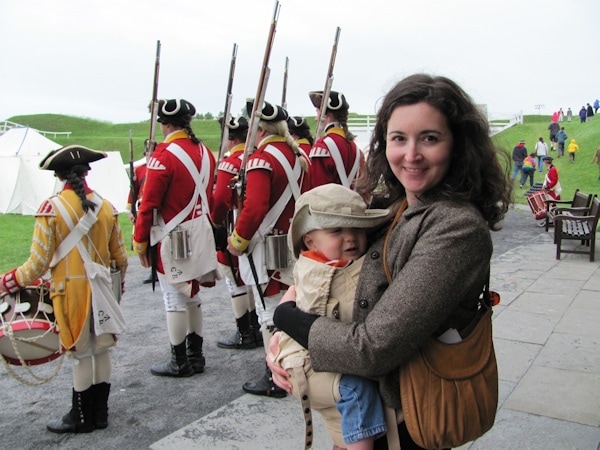 Since kids 12 and under are admitted free of charge, it was an inexpensive adventure for our family.
Picking Strawberries
June is strawberry season here in New York, and we are fortunate to have several local farms where we can go out in the fields and pick berries to our heart's (or at least our wallet's) content. While my husband and older boy set about picking 10 pounds of strawberries, the baby enjoyed stomping around the fields and squishing berries in his tiny fists.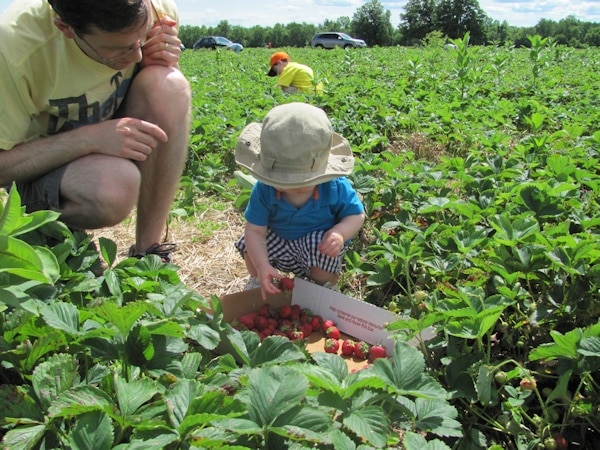 The strawberries cost less than $2 per pound. We cut them up, sprinkle with sugar and freeze the strawberries in plastic bags to enjoy strawberry shortcake or other treats for the rest of the summer.
Raising a Toddler
Is it just me, or is year 1 to 2 one of the toughest childhood years for parents? One-year-olds can't really talk yet, so they express their opinions and frustrations loudly, often through screaming and screeching. Mine gets bored very quickly and prefers exploring the house (and tearing it apart) to sitting quietly in his designated area with baby toys.
Tidying that takes me an hour takes him a minute to undo — he has something against items residing on flat surfaces other than the floor. Drop by my house unexpectedly and you're likely to find the carpet strewn with an assortment of throw pillows, baby toys, remote controls, and school papers.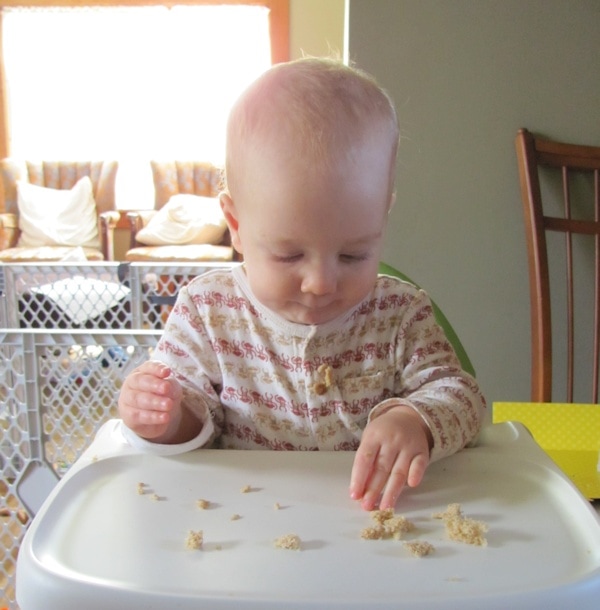 But it's not all bad. At breakfast I love to watch him delicately select pieces of bread with his little pincer grasp, and savor each one like it's the finest delicacy. That lasts a few minutes until it's time to spoon yogurt or applesauce into his mouth, which I can never do quickly enough for his liking.
Wrapping up School
It's impossible to believe that my oldest son is just about finished with kindergarten. The whole school year has been busier than I ever imagined, but the end of the year is especially so with special events packed together, and weeks sprinkled with half days that mess up the baby's nap routine.
I volunteered to help with the class picnic, then later that week was the Ice Cream Social and the day after that I had to make two dozen treats to celebrate my son's birthday (which is actually in July). Oh, and my husband was on a business trip for the first two days of that week. Fun!
I stayed up late one night making 24 exquisite Lego brownies for my son's class, and I forgot to make my son's lunch for the day. If you've ever wondered how my mind works, that pretty much sums it up.
My slightly unusual oldest boy is very very sad that school is ending. So far on the agenda for summer is piano lessons per his request (I'm going to save money by teaching him the basics myself), hopefully swimming lessons (which I will pay for), and "adventures" to interesting places around our state. I have a feeling he'll get over his sadness and get the hang of summer pretty quickly. I hope he and his little brother get the hang of sleeping in.
Anyway…
Over the past several months I have connected with lots of new and wonderful acquaintances both on my blog and on other blogs. I have so enjoyed getting to know all of you, and appreciate you taking the time to read what I have to say.
Living a simple, frugal lifestyle gives us the freedom to enjoy time together whether it's in the routines of daily life, or exploring the fun and interesting things to do near home.
I hope you'll all be so busy enjoying an amazing summer that you won't mind (or notice) if I don't manage to meet my weekly goal, but I will try my best.
Happy summer!
DISCLOSURE: This website is monetized with affiliate links. I earn a small percentage of the sales price when visitors make purchases through affiliate links. Thank you for your support!
Share this post